Spotify updated for Android 4.0 ICS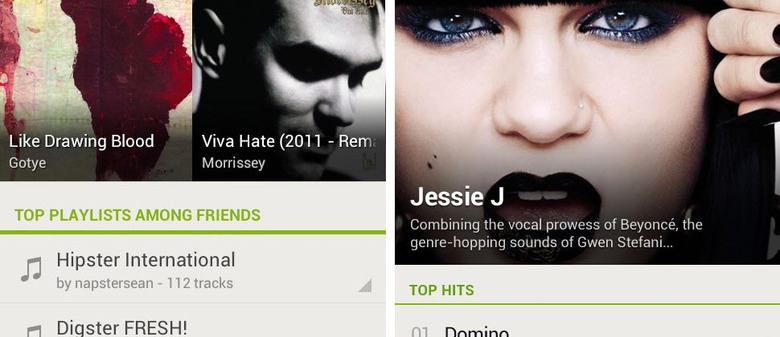 This week we're getting an early preview of the newest version of the mobile version of the Spotify app, complete with Android 4.0 Ice Cream Sandwich compatibility. This update to the app has been long-awaited, especially since Spotify's Premium Userbase is the only set of folks able to get the full mobile experience with Android. This update has what Spotify describes as a full "top-to-bottom" redesign, works with much higher resolution graphics than ever before, and has an improved new music discovery engine.
This update also will include folders and Last FM scrobbling upon its full release to the Google Play app store. This update has new slide-out navigation, added social elements such as the ability to check out your pals' profile pages and playlists, and is what Spotify describes as a whole lot faster to use. This app appears very much to be the version we've been waiting for on Android 4.0.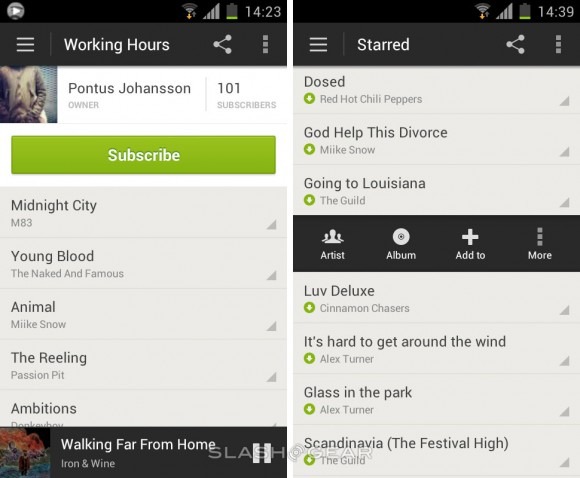 To get the new app, you'll have to do a few things on your Android device first. To begin, head to your phone's Settings – go to Applications – and head to Unknown Sources and allow it. Now you'll be able to download and use apps that don't just come from Google Play. Once you've done this, you can hit the download link here: [DOWNLOAD HERE] and remember that you'll need Spotify Premium to use it.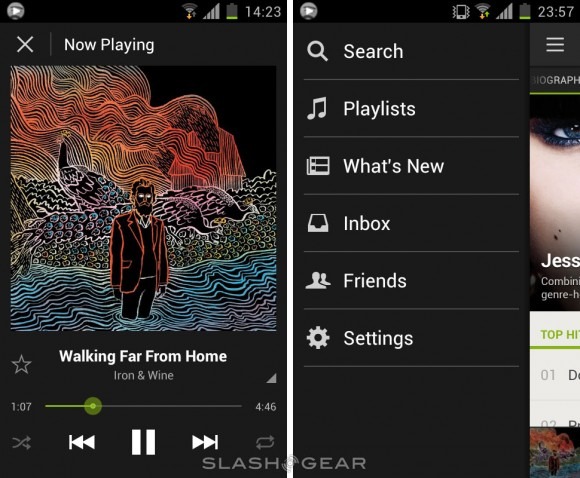 This download is a Beta release which means that it might have some breaks or errors here or there – if you see anything odd, be sure to report it to Spotify!