Spotify Premium now gets Hulu thrown in - but act fast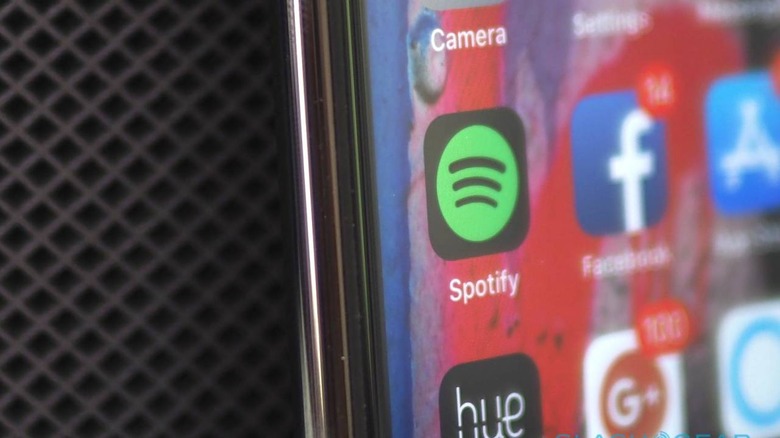 Spotify subscribers can get a free subscription to Hulu, with the streaming music service bundling the video service for its Premium users. The deal replaces last year's Spotify and Hulu bundle offer, which offered a discounted Hulu membership to those also paying for Spotify, and comes only weeks ahead of Apple's expected streaming video service being revealed.
Last year, Spotify added a subsidized option for its Spotify Premium subscribers who also wanted Hulu. The bundle offer cost $12.99 per month – $3 more than the usual price of Spotify Premium – and include both Spotify service and Hulu as well.
Now, those who jumped on that offer will be shifted automatically to this new promotion. The same $9.99 that usually just gets Spotify Premium will also get access to the ad-supported Hulu membership tier. That would normally be priced at $5.99 per month.
In total, it's worth almost $72 in saved subscription fees over the course of a year. Obviously you'll need to stomach some adverts all the same: Hulu has a "no ads" package, but that's $11.99 per month. Even then, some shows on its service will still have pre-roll adverts because of the terms of Hulu's licensing agreements with content providers.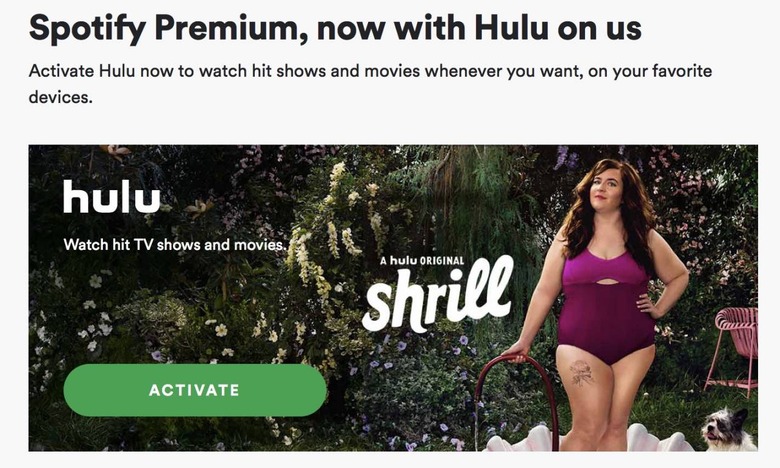 The deal is available to new and existing Spotify subscribers. Existing Spotify Premium subscribers can add the Hulu plan to their account by logging into Spotify in their browser, clicking through to the account page, and following the instructions there. If they've not already created a Hulu account, they'll be prompted to do so. Hulu does require access to Spotify account details and playlists as part of the integration.
New Spotify Premium subscribers, meanwhile, are also eligible. Sign-ups to Spotify Premium get thirty days of access for free – including Hulu ad-supported service – before being charged $9.99 per month. Those already on the $12.99 Spotify Premium and Hulu bundle from 2018 don't need to do anything to change their package; they'll be reduced automatically to the normal $9.99/month price.
The bad news is that this isn't a permanent deal. Spotify says it will be running the offer until June 10, 2019, or alternatively "while supplies last," whichever comes first. No word on just how many "supplies" that actually refers to.
Still, it's in Spotify and Hulu's interest to lock in as many people as it can. Apple is expected to launch its own video streaming service later this month, at its "It's show time" event on March 25. That's when we're likely to see the first fruits of the company's push into original content, with big names like Jennifer Aniston, J.J. Abrams, and Steven Spielberg all onboard.