Spotify's free mobile experience is about to get a lot better [Updated]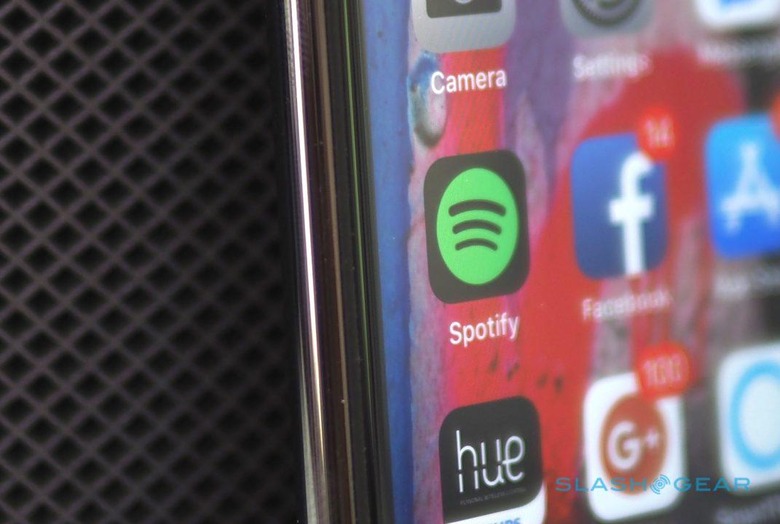 Spotify has made its streaming music service more tempting to free users, with a new Spotify mobile app that it hopes will keep listeners from jumping ship to Apple Music. The updated app includes more flexible access to the Spotify catalog of tracks, with more on-demand control, along with a way to potentially save considerably on how much data your phone is using.
Spotify Mobile started out as a perk only for premium subscribers, but the company opened up free tier access back in 2014. However, the functionality mobile listeners could get without coughing up a monthly subscription was severely limited. Most frustrating, listeners were limited to shuffle playback.
That's changing in the new Spotify mobile free app, though it's not a complete free-for-all. There's now on-demand access across fifteen playlists, including Discover Weekly, Release Radar, and Daily Mix. Users will be able to listen to any of the songs on those playlists as often as they choose, and in any order they prefer, for as long as the tracks are included on said-playlists.

Spotify is also bringing some more of its artificial intelligence and machine learning abilities to free listeners. When you start the app for the first time, it'll ask for some personal preferences around which artists you particularly like. That data will be used to customize some personalized playlists from the get-go, rather than the AI waiting to make inferences based on what you're listening to. The same AI will also be used to make recommendations, based on existing playlists.
Finally, on the understanding that people avoiding paying for a premium Spotify subscription may also want to minimize their mobile data use, there's a new "Spotify Data Saver" mode. The company promises that can reduce the amount of mobile data used by up to 75-percent. It will cache music ahead of time, but optimized for a smaller data footprint.
The goal, of course, remains encouraging free users to turn into premium subscribers, and it's there that the juiciest features will remain. Still, it's been some years since the Spotify mobile free experience was updated, and with rivals like Apple Music offering three month trials of premium service, Spotify needed to raise its game. Previous estimates have predicted that Apple's service will overtake Spotify in paying subscribers later this year.
The new Spotify mobile app interface will begin rolling out to users on iOS and Android from today. As for that mysterious in-car Spotify music system, we're still waiting for any official word.
Update: Spotify has shared exactly what the new app will look like, along with a video showing how the new Data Saver mode will work.