Spotify iPhone app gets Apple's blessing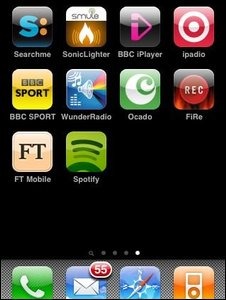 We'll admit to having been quietly dubious whether Apple would approve Spotify's iPhone and iPod touch app, but according to paidContent UK it's all settled in everything but the rubber stamp.  Apple have told the site that "The current status as of right now is it's been approved and we hope to add the app to the more than 65,000 apps on the app store very soon. We've been in constant communication working with the developer and have already notified Spotify that the app will be in the app store very soon."
While the software is free, access to Spotify's streaming music service will require a Premium subscription; this is currently priced at £9.99 ($16) per month in the UK.  Spotify is also not yet available in the US, though the company has previously stated that it hopes to have the service up and running by the end of 2009.
Video demo after the cut
Recently US streaming music service Rhapsody submitted their own application for approval to the App Store, and at the time – with Spotify's client more than a month through the process – the possibility of its inclusion did not seem good.  However with this new news regarding Spotify, it seems unlikely that Rhapsody's version will be rejected.