Spotify apps beta released, we go hands-on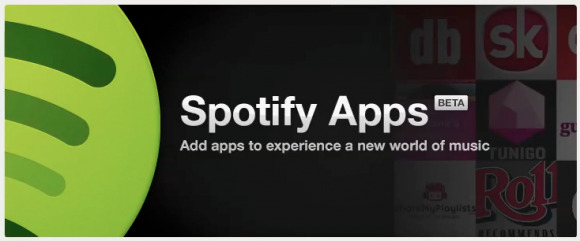 Starting today you're able to pick up the newest version of the streaming music service Spotify for desktop, one that contains access to each of the applications INSIDE the Spotify application that are being launched at the start including Last.fm, Songkick, Rolling Stone, The Guardian, TuneWiki, Pitchfork, Fuse, Soundrop, We Are Hunted, Billboard, and Moodagent. What we're got for your here is a quick tour of what you're going to be able to access should to try out the beta download for yourself, including a look at Rolling Stone and Moodagent as well as Pitchfork. Is this the music discovery ecosystem the music industry has been waiting for? Very possibly!
What we've got here is the first look for the public at everything Spotify and partners showed off last month in their presentation on what they call their Spotify Music Platform, in other words apps inside the Spotify environment. What's been released today is a beta download that anyone can access but whose full set of features only premium users can use. This will be true of the whole apps bit of the future of Spotify as far as we've heard, and it does remain true here today. Have a peek at what this beta is packing here:
As you can see we are currently limited to the first set of apps as no other developers have been allowed in during this pre-release timeframe, but we can expect cool bits in the near future. In the video you'll find everything working beyond slick, seeming to almost be pre-integrated before the download of each app occurs. We'll see how this all plays out once we see developers releasing their own non-major-label apps into the Spotify wild soon.
UPDATE: this platform is officially going to be referred to as "Spotify Platform" – per Spotify.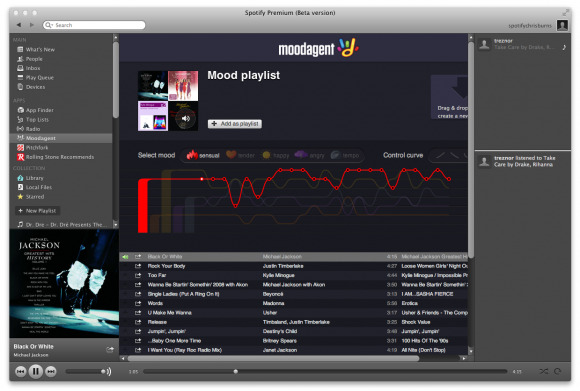 You can download this beta version of Spotify for desktop by heading over to Spotify's download page, clicking the links you need to make the business occur: [download/preview]. You can currently get this build for Mac or PC, the version we've demoed above working on a Mac. Other than that, here's what Spotify has presented thus far: