Stress can be a killer, but actually spotting the symptoms when you're in the midst of a hectic day can be tough, which is where new wearable Spire comes in. Adding to the usual activity tracking by monitoring breathing patterns, Spire's app can then figure out your state of mind and fire out warnings and suggestions via the phone it's connected to over Bluetooth LE.
So, if you've not taken a deep breath for some time, Spire can remind you to pace your breathing patterns with a push-notification. As well as ad-hoc suggestions, there's the option to schedule "aspirations" around breathing through the week.
Alternatively, there's a built-in vibration alert for more subtle reminders. The core unit measures 14 x 44 x 3 mm, while the clasp is 12.5 x 52 mm, made of a combination of stainless steel and hypoallergenic plastics.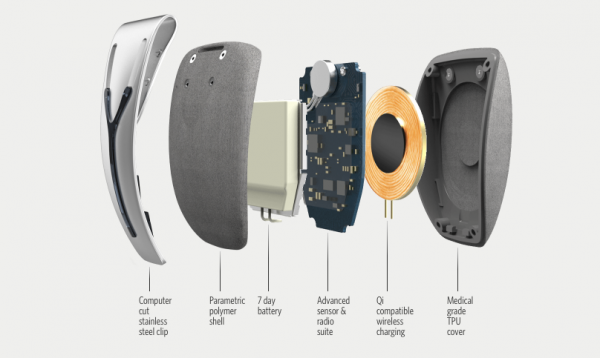 Inside the clip there's a set of radios and sensors along with a battery which Spire says is good for up to a week of use. There's also Qi wireless charging, and the wearable comes with a wireless charging plate to juice it up; alternatively, you can use any Qi-compatible plate.
Breathing is monitored during both waking and sleeping periods, along with details like how much time you spend sitting, walking, running, lying down, and in what position you sleep in and the quality of the rest you got. Spire also estimates calorific burn, but won't reveal that in the app, at least initially.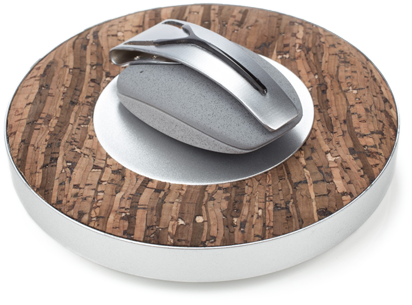 There'll be an API for third-party services to tap into the data, and shipping is expected to begin in September 2014. Initial preorders are up now, for $109, with Spire expecting final retail price to be $40 more.
It's not the first time we've seen breathing as a metric for wearables this year. OMSignal's sensor-laden smart shirts can figure it out along with heart rate and other metrics, though are probably less convenient than Spire.
SOURCE Spire