Spider-Man unseats God of War as fastest-selling PS4 exclusive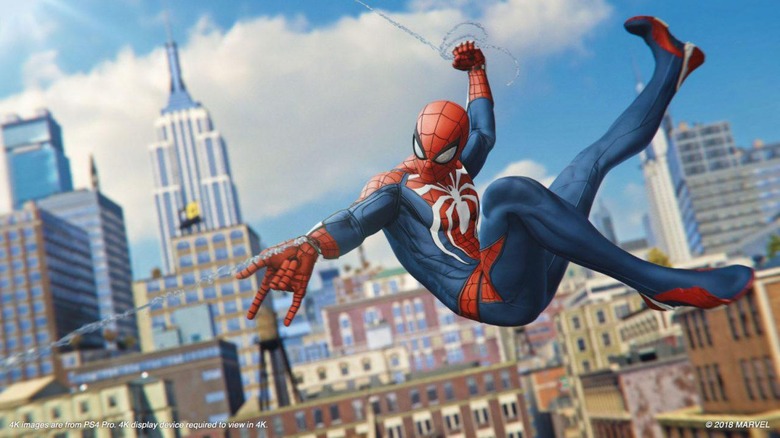 Earlier this year, Sony and its Santa Monica Studio delivered a massive hit in God of War. The game proved to be so popular upon release that it became the fastest-selling PS4 exclusive ever, selling an impressive 3.1 million copies in its first three days of availability. It seemed like God of War would hold the record of fastest-selling PS4 exclusive for quite some time – selling 3.1 million copies in three days is no small achievement, after all – but then Insomniac came along with Spider-Man to snatch the record away.
According to USA Today, Spider-Man has managed to sell 3.3 million copies in its first three days of retail availability, making it slightly more successful than God of War at launch. The difference isn't massive, and it can probably be explained by the enduring popularity of Spider-Man in the half-century since he first debuted.
Sony also said that one million copies of the game were pre-ordered ahead of release, which happens to be another record. Stephen Turvey, who serves as PlayStation's global senior vice president of sales and head of North American business operations, told USA Today that his company is more than pleased with Insomniac's finished product. "It's met and exceeded all expectations," Turvey said. "I think the company and the campus and our fans are super proud of it."
So, if there was ever any question as to whether or not there will be a sequel, we can probably lay the matter to rest. Before that can happen, though, Insomniac has a batch of post-launch DLC to deliver. It detailed this story-based DLC shortly before the game launched, saying that "The City that Never Sleeps" will focus on Black Cat's return to New York across three different episodes.
The first episode of The City that Never Sleeps will launch in late October, with the other two episodes following in November and December. For now, we're not sure if this is the only paid DLC Spider-Man will receive, but we do know that a New Game Plus mode is also on the way. At last check, it sounded like Insomniac is close to finished with New Game Plus mode, so we'll keep an eye out for more information on that front.