Spider-Man's New Game Plus mode has us excited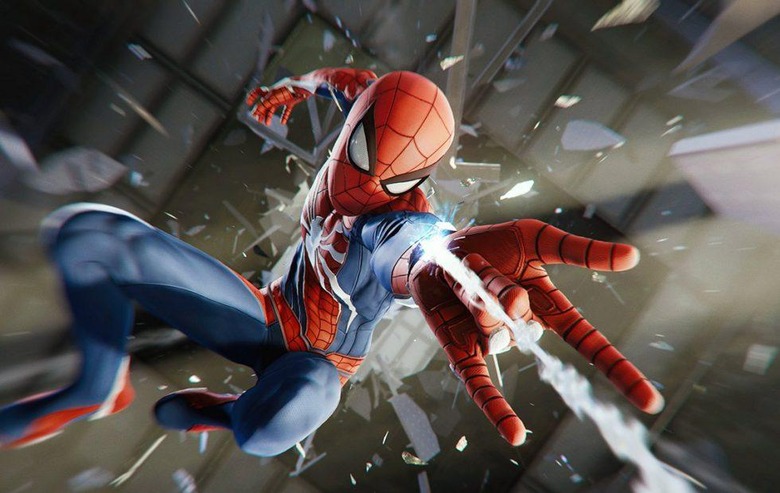 Spider-Man, by most accounts, seems to be one of the best games released this year. It isn't a particularly long game, however, as some players have already managed to complete it even though we're not even a week out from release. Those players will soon have reason to return to the game, as Insomniac has confirmed that it's working on a New Game Plus mode for Spider-Man.
New Game Plus is a pretty popular mode in story-driven open world and action/adventure games, as it allows players to begin a new game with all of the upgrades and items from their original playthrough. Enemies are typically beefed up significantly for this second run through the game, and new challenges are added for players to complete. We're not sure what a New Game Plus mode for Spider-Man would entail, but we do know it's happening.
In fact, that's about the only thing we know of it at the moment. Insomniac confirmed that New Game Plus is in the works on Twitter last night. When asked by another Twitter user if there were any plans for New Game Plus in Spider-Man, Insomniac's official account replied that it's currently in development and being polished up.
That suggests New Game Plus mode is close to being complete, but when it might roll out is anyone's guess. Hopefully it'll be ready to go in the next few weeks, but we're left waiting on Insomniac for a more precise date.
It wasn't too long ago that another PS4 exclusive, God of War, received a New Game Plus mode of its own, which launched in an update back in August. As far as Spider-Man is concerned, it's scheduled to get more content aside from just New Game Plus mode, as its first post-launch DLC will begin rolling out at the end of October. Have you already completed Spider-Man on PS4? Head down to the comments section to let us know, but try to keep your comments spoiler-free for those who haven't managed to zip through the game just yet.