God of War New Game Plus mode arrives later this month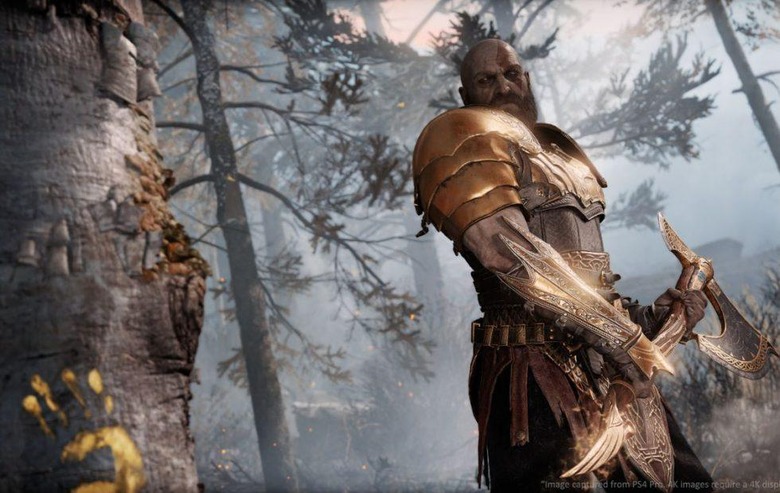 God of War is one of the best games on the PS4, but once you complete it, there isn't much reason to play through it again unless you're trying to beat it on a harder difficulty. While that might be enough for some folks, others might be tempted back with New Game Plus mode, which allows you to start over from the beginning with all of your equipment and upgrades. Today, Sony Santa Monica revealed when New Game Plus will arrive, and it's going to be here in just a couple of weeks.
More specifically, the update holding New Game Plus will launch on August 20. In order to play through the mode, you'll need to have completed the game on any difficulty – which is a requirement that should seem obvious. Assuming you've done that, you can dive into New Game Plus, which allows you to start with "all of your previous armors, enchantments, talismans, resources and abilities on the difficulty of your choosing," according to a post on the PlayStation Blog today.
Even though it might seem like starting over with all of your equipment and upgrades would make New Game Plus a cakewalk, you're going to encounter some new challenges as you play. Sony Santa Monica says that enemies will be higher level, and that some enemies will approach combat with new strategies and abilities. To counter them, you'll be able to craft equipment of a new rarity level using an item called "Skap Slag," which we're not expecting to be a very common find.
The studio also promises new customization options, armor sets, and enchantments, so it certainly sounds like New Game Plus will offer quite a bit to players who have already made it through God of War's story. You'll be able to skip cutscenes in this mode as well, and in fact, anyone will be able to bypass them in any game mode as long as they've completed the game at least once.
It sounds like New Game Plus should be a pretty challenging mode, especially for those who decide to play through it on one of the game's harder difficulties (just imagine how tough the Valkyries are going to be). At the very least, it'll be a good reason to return to what is largely an excellent game from start to finish. Are you planning on playing through New Game Plus in God of War? Head down to the comments section and let us know!