SpaceX will fly two private passengers around the moon in 2018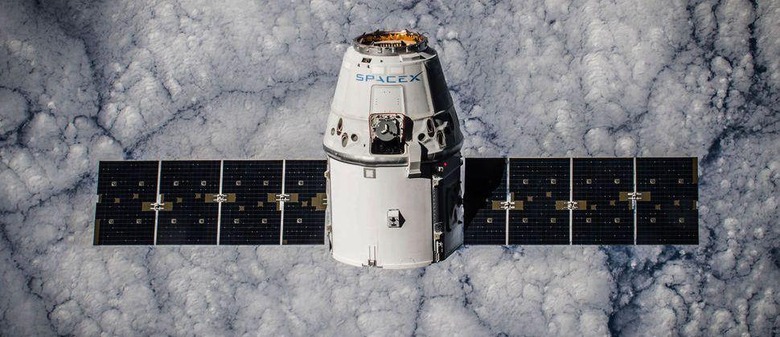 SpaceX will make its first private space flight with public passengers next year, with two private individuals coughing up the cash for a round-trip around the moon. The flight, which is scheduled to take place some time in 2018, will use SpaceX's Dragon 2 craft. Though that has so far been used to make unmanned supply missions up the International Space Station, it was always intended to one day transport human occupants.
SpaceX has not revealed the identities of the two passengers who will be undertaking the flight, and nor has it said how much they're paying for the unusual trip. Both "have already paid a significant deposit" the company said today, and will face health and fitness tests later in 2017. Assuming the results from those are up to scratch, SpaceX plans to release more information about the flight teams.
As for the mission itself, though the two passengers will go to the moon, they won't be landing on it. Instead, they'll blast off from Kennedy Space Center's Pad 39A near Cape Canaveral, fly around the moon, and then return to Earth. That launch spot was, SpaceX points out, the same pad as used by the Apollo program for NASA's own lunar missions.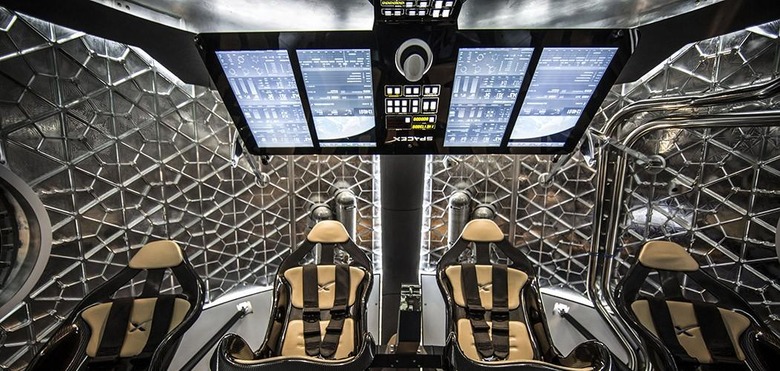 There are quite a few pieces that need to slot into place before the private flight can go ahead. For a start, it'll be using the Falcon Heavy rocket, which SpaceX has been developing and is only expected to make its first test flight over this coming summer. Then, later in 2017, Dragon Version 2 is scheduled to make its first flight.
Otherwise known as the Crew Dragon, it's SpaceX's contribution to NASA's Commercial Crew Program. It'll be used to take human passengers up to the International Space Station, though the first flight won't have anybody onboard out of a surfeit of caution. Instead, it'll fly in automatic mode, and then – assuming all goes to plan – be followed by a crewed mission in the second quarter of 2018.
NASA has contracted SpaceX to carry out roughly four missions with Dragon 2 per year, the majority of which will be taking cargo up. However, NASA is also gung-ho about the same technology being used for private flights; after all, that should help subsidize the overall cost of space flight for everybody. One day, indeed, the same core technology will be going further afield in the solar system.
SpaceX describes the private flight and other Crew Dragon missions as "an important milestone as we work towards our ultimate goal of transporting humans to Mars." According to SpaceX's Elon Musk, that could be starting in 2022, though there's still plenty of work to be done before a manned mission to the red planet is anywhere close to being feasible.