SpaceX's Crew Dragon is designed for luxurious space travel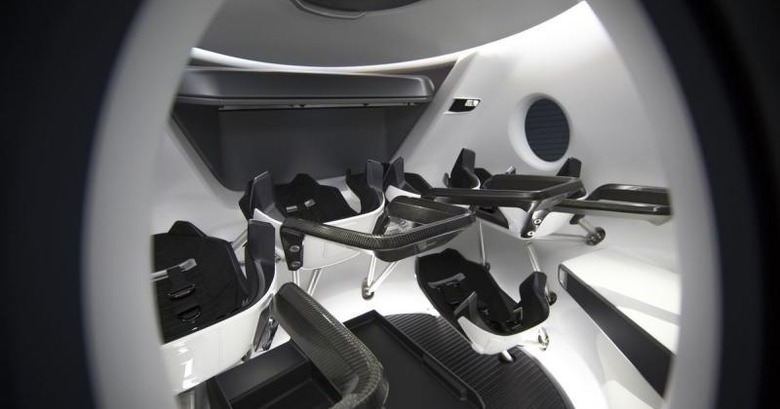 Just because being jettisoned into space, and falling back to earth at ungodly speeds, might be a harrowing experience, that doesn't mean the journey has to be uncomfortable as well. Playing into its goal to carry humans into space, both professional astronauts and eventually "space commuters", Elon Musk's SpaceX revealed interior shots of its new Crew Dragon capsule, trying to set a new standard for passenger comfort. And it definitely looks more comfortable and almost luxurious. Well, as luxurious as a rocket cabin can be.
May last year, Elon Musk unveiled the Dragon V2, which was already touted to be designed to carry humans instead of just cargo. It's definition of "comfort", however, left some things wanting, resembling an amusement park ride more than anything else. Compare the Dragon V2 below with the Crew Dragon above and you immediately see tangible differences.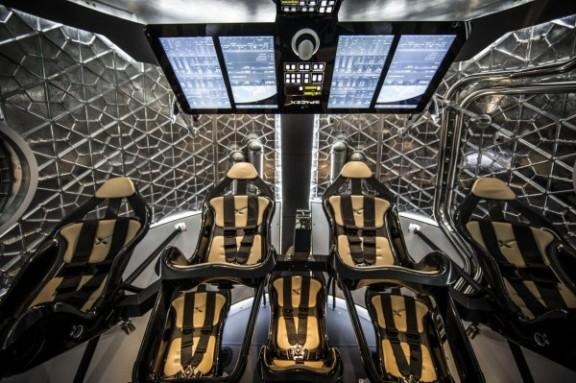 Instead of the rather harsh, cold industrial atmosphere of the V2, the Crew Dragon splashes a calming coat of white all over, perhaps a nod to science fiction sets that usually portray these locations as white-washed rooms. Seats are well cushioned as well as safely secured. There are even four windows which passengers can use to look back at Earth or even take photos. We definitely foresee a lot of space selfies in the future.
That doesn't mean that the Crew Dragon is just some fancy, extravagant toy. It is also equipped with all the strappings of a highly modern rocket. There are controls, for example, to set the cabin temperature somewhere between 65 to 80 Fahrenheit. Three clear monitors show the Crew Dragon's stats, including location and destination. That said, Crew Dragon is designed to be fully autonomous, though it does have manual overrides which both onboard astronauts as well as SpaceX ground crew can use in an emergency.
SpaceX has not given any solid timetable for the Crew Dragon. First it needs to perfect its other tests, like a non-destructive landing, otherwise all this luxury will be an expensive waste.
SOURCE: SpaceX