SpaceX confirms $1bn Google investment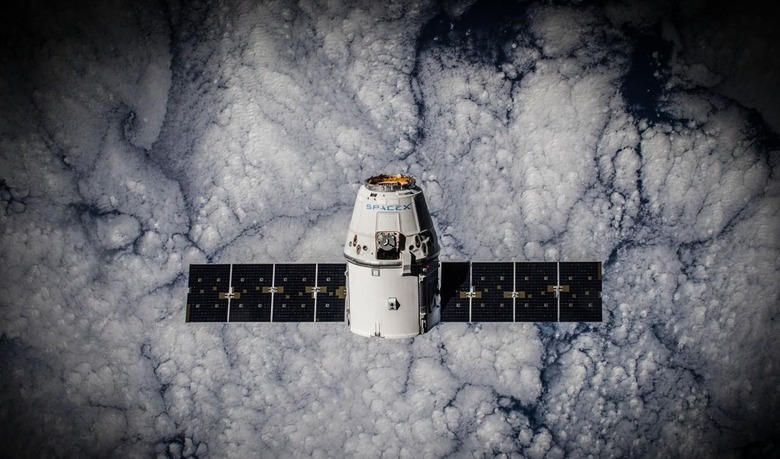 SpaceX has confirmed its new funding round, with Google and Fidelity splashing $1bn to grab a chunk of Elon Musk's rocket company. Rumors of the planned investment began yesterday, with Google said to be particularly keen on working on satellite internet services after its own project to blanket the planet with broadband in a similar fashion fell through in 2014. The deal will see Google and Fidelity together holding just short of 10-percent of SpaceX, valuing it at around $10bn in total.
SpaceX already had four existing investors – Founders Fund, Draper Fisher Jurvetson, Valor Equity Partners, and Capricorn – with Google and Fidelity taking that total to six.
"This funding will be used to support continued innovation in the areas of space transport, reusability, and satellite manufacturing," SpaceX said in a statement today about the investment.
According to insiders close to the negotiations, it's SpaceX's internet satellite swarm that has particularly caught Google's eye. Detailed by Elon Musk yesterday, the proposed system will use a large number of satellites orbiting at an altitude of around 750 miles.
That distance, so Musk suggests, will allow for blanket coverage that's still faster than ground-based fiber optics.
However, SpaceX's outspoken founder warned, it wouldn't be a cheap project. In fact, Musk estimated that it would end up costing north of $10bn and five years of investment.
Ubiquitous internet access isn't the end of SpaceX's goals, though. Musk has also said that he wants to take a mission to Mars, describing the red planet as a "fixer-upper".
SOURCE SpaceX