Sorry Nokia Astound users, T-Mobile USA has dumped you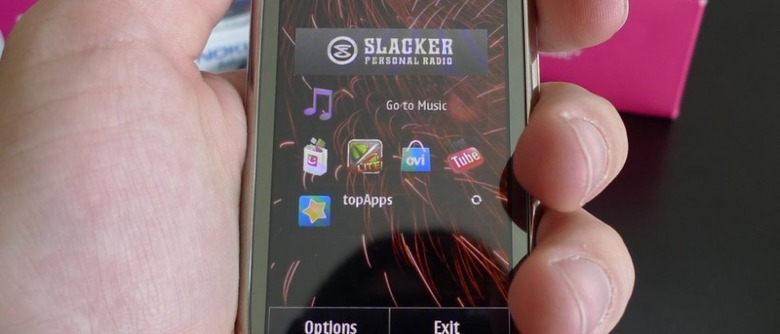 T-Mobile USA has frustrated already-irate Symbian fans in the US with the news that the Nokia Astound, the rebadged C7 priced at just $80 last year, will not receive an update to Nokia Belle, despite its European equivalent getting the OS upgrade. "Unfortunately the Nokia Astound on T-Mobile will not be updated to Nokia Belle" Nokia US confirmed via Twitter.
Nokia Belle – the latest iteration of Symbian, and arguably the upgrade that brings the platform within spitting distance of rival smartphone OSes – was released for the C7, among other handsets, earlier this week. A sizable upgrade, weighing in at around 250MB, it demands users plug their phone into their PC and use the Nokia Suite app to load it.
Still, all that effort is worthwhile. Belle irons out some of the numerous issues and flaws found in the Astound as we reviewed it at launch, leaving a more flexible homescreen, more useful notifications bar with settings shortcuts, vastly improved widgets and a polished browser.
Responsibility for the decision not to give Astound owners what the C7 will get is presumably down to T-Mobile USA, though whoever is to blame it's unlikely to leave users – less than a year into their two-year agreements – with particularly positive feelings to either the carrier or Nokia.
[via IntoMobile]