Sorry, No 128GB Note 5 For You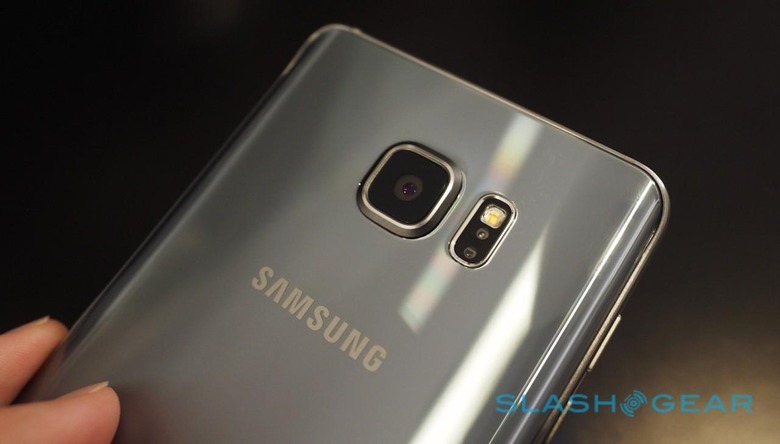 Yesterday as the Samsung Galaxy Note 5 was revealed, several listings of a 128GB (internal storage) edition of the device popped up on the company's own pre-sales site. As it turns out, or as Samsung suggests, there is no such device. Instead, as the company publicly stated in their press releases and Samsung Unpacked special event, just two editions of the Galaxy Note 5 will be available: one with 32GB of internal storage, another with 64GB of internal storage. The same is true of the Galaxy S6 edge+, a device two 32GB and 64GB internal storage, but no 128GB version, despite early listings suggesting the contrary.
While previous editions of the Galaxy Note worked with microSD card slots for storage expansion, this version of the device does not. Samsung appears to be going back and forth with the specifications of the Note series with internal storage size options, with one generation having several options, the next having fewer, then the next having more once again.
The Samsung Galaxy Note 3 had three options: 16GB, 32GB, and 64GB internal storage size. The Galaxy Note 4 had 32GB internal storage. The Galaxy Note 5 has 32GB or 64GB internal storage size with no microSD card slot, while the previous two (and every Galaxy Note before now) had microSD card slots for storage expansion.
While hardcore fans of keeping every bit of their data on one device will be loathe to accept this new wave of lesser storage on the big device, Samsung wont likely be quick to change a tune. We'll have to wait and see if there's enough demand for a special edition. Sometimes that happens
Remember back when the Galaxy Note Edge was first released and Germany had to vote on it to get it released in their country? That happened!