Sony's new CarPlay and Android Auto head-unit has a huge 9" pop-out display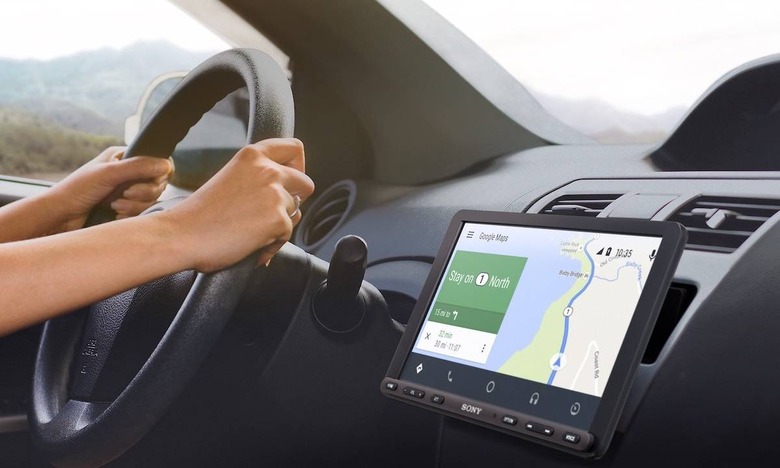 Apple CarPlay and Android Auto are both getting a big update this year, but if your current car lacks support for either then it's Sony's new supersized touchscreen head-unit that might be more appealing. The new Sony XAV-AX8000 Media Receiver is designed to slot into a single-DIN space on your dashboard, but unfurl, Transformers-style, into something a lot more impressive.
Indeed, it's a whopping 8.95-inch touchscreen that emerges from the front. Bigger, in fact, than many automakers provide from their current factory-fit infotainment systems, but capable of sliding into the standard radio system bay commonplace on plenty of older cars.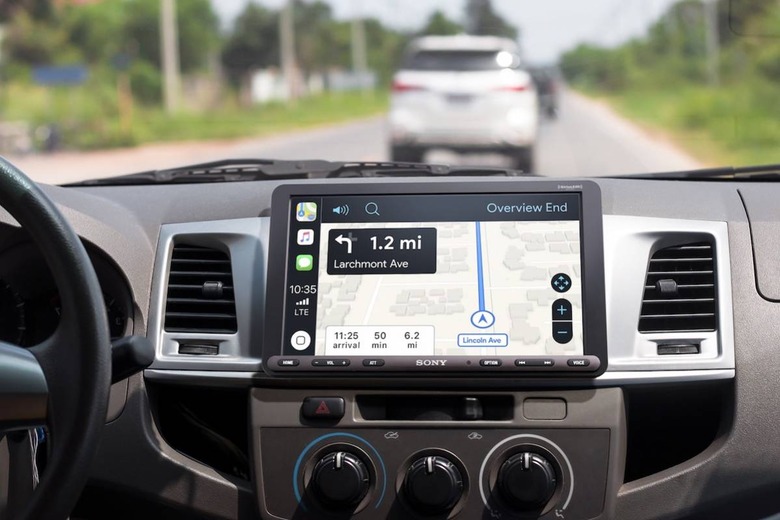 You get both Apple CarPlay and Android Auto support, along with WebLink Cast. That's a lot less well-known than Google and Apple's systems, but allows for smartphone mirroring from an iOS or Android device, as well as compatibility with select apps.
Sony has built in a 4-channel amplifier, capable of 55 watts per channel or 20 watts with DRA2 power IC. Sony's EXTRA BASS technology is included, too, with two levels of boost to increase the low-end without cranking up the overall volume too high. There's also a 10-band equalizer with ten presets, and three 5-volt pre-outs for adding extra speakers or subwoofers.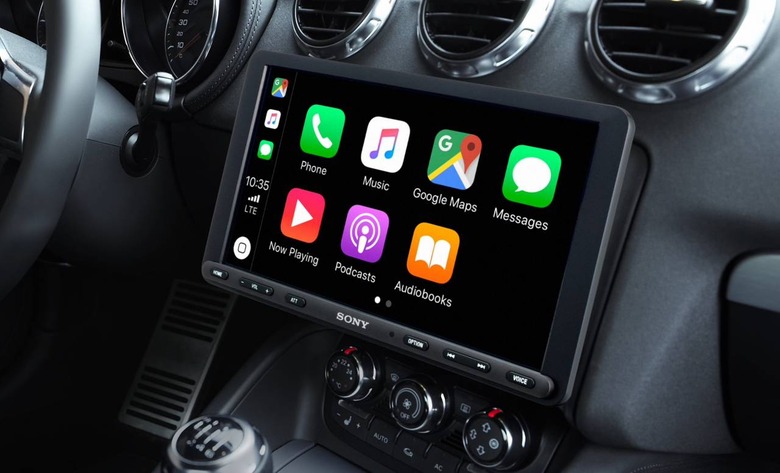 FLAC compatibility is included, and you can integrate a reversing camera if you have one. Sony includes a remote control, along with a microphone that – when the XAV-AX8000 is paired with your phone – allows you to use voice commands instead. A row of physical shortcut buttons for volume and track control run along the bottom of the screen.
New cars are increasingly being offered with Android Auto and Apple CarPlay as a matter of course, often without even demanding that you upgrade to a more expensive factory-fit infotainment system. However that does leave behind the huge number of existing vehicles that were released before Apple or Google's systems were available, or which simply weren't equipped with them when they were bought.
Although there are workarounds to still use your phone safely, such as the Anker Roav Bolt or Google's upcoming Assistant Driving Mode, there's nothing quite like the integration of a dedicated head unit. Sony's XAV-AX8000 Media Receiver will be shipping in December, the company says, priced at $599.99.