Google Assistant Driving Mode is easiest route yet to a smarter dashboard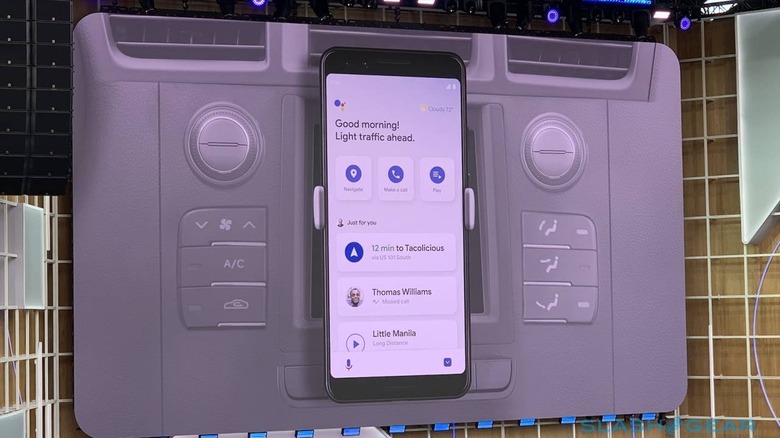 Google's attempt to take over the dashboard continues, with Google Assistant Driving Mode joining Android Auto and Android Automotive OS. Announced at Google I/O 2019 during the developer event's opening keynote, it's arguably going to be the easiest way yet to get a car-based interface on your Android phone.
Android Auto, for example, relies on your car's infotainment system having support for the projection-based interface. If you want Android Automotive OS, meanwhile, you'll need to buy a whole new car. Initially that will only be the Polestar 2, the upcoming all-electric hatchback set to take on Tesla and others in 2020.
Android Auto is increasingly available across different makes and models are vehicle. However, if you're more interested in using Google services with your existing vehicle, that has been trickier to achieve. There's an Android Auto view for Android phones, though such screens tend to be smaller than the infotainment touchscreens commonplace on modern car dashboards.
Alternatively, there's a voice-focused Assistant interface, as on the Anker Roav Bolt. That plugs into a 12V outlet in the car and effectively brings a driving-centric version of a Google Home Mini to the vehicle.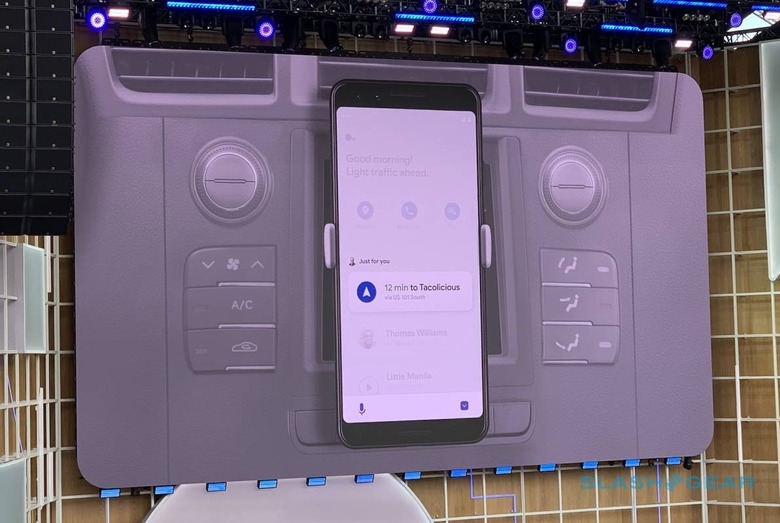 Now there's yet another option. Google Assistant Driving Mode allows you to mount your phone on the dashboard and then load up the Assistant app. That will offer a variety of locations the Assistant knows you might want to drive to, along with the option to pick up where you were listening to a playlist or podcast.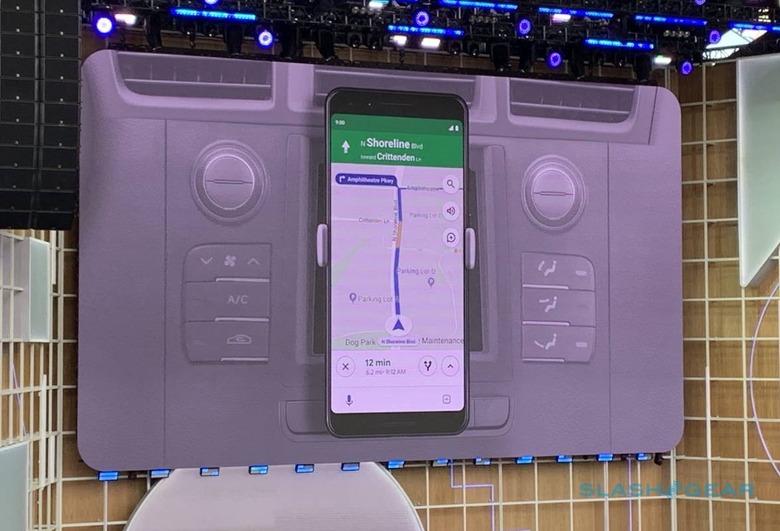 There's also a suggested media area, which will show prompts for potential music and podcasts drivers might be interested in. Google will be adding more of these "Picks for you" later in the year, starting with things like podcasts and recipes, and they'll be showing up across all Assistant-powered devices, like the Google Home Hub.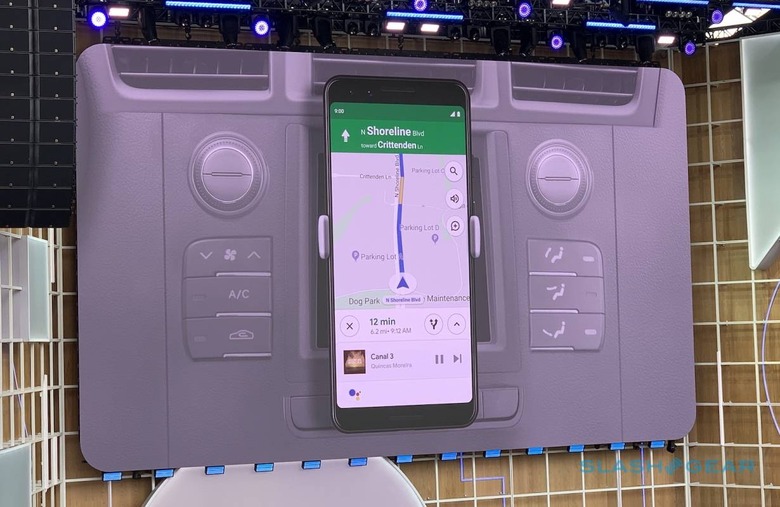 When you're listening to music while also looking at navigation directions, the Google Assistant Driving Mode will have a condensed music control panel at the bottom of the screen. That will offer the basics, like track skip and play/pause, without taking you away from the map. Incoming calls are announced, with another small interface pane sliding in at the bottom of the screen from which you can answer or reject.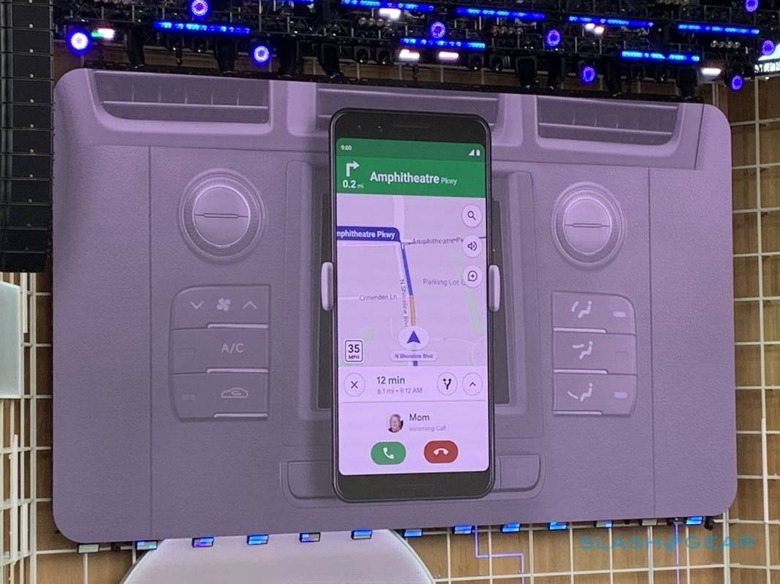 What makes Google Assistant Driving Mode special is that there's no special app to download. As long as you have the Assistant on your device, you'll be able to use the new car-centric interface when it launches later in the year.