Sony XQD memory cards want to snuggle in your new D4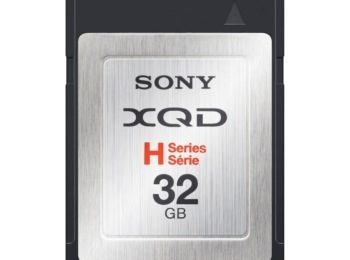 The XQD memory card format was only announced last month, but already we've got a camera that uses it – in the shape of Nikon's D4 DSLR - and a 16GB and 32GB cards from Sony. Easily capable of keeping up with the D4's maximum 11fps shooting, thanks to up to 1Gbps/125MB/s write and read rates, the Sony cards can save 100 frames in RAW format in continuous shooting mode.
Sony reckons that's down to its H Series' cards "unique controller and optimized flash memory" though isn't saying much more than that. What we do get is a new USB 2.0/3.0 Sony MRW-E80 XQD card reader and a QDA-EX1 XQD ExpressCard Adapter for your ExpressCard 34 slot, to help you get your images and footage off the card.
The 16GB Sony QD-H16 card will be priced at $129.99, while the 32GB QD-H32 will be $229.99. The MRW-E80 USB card reader will be $44.99, as will the QDA-EX1 ExpressCard Adapter. All four will arrive in February, just in time to accompany the Nikon D4.
[vms 5171cd654662d9887aec]