Sony XPERIA ZL Review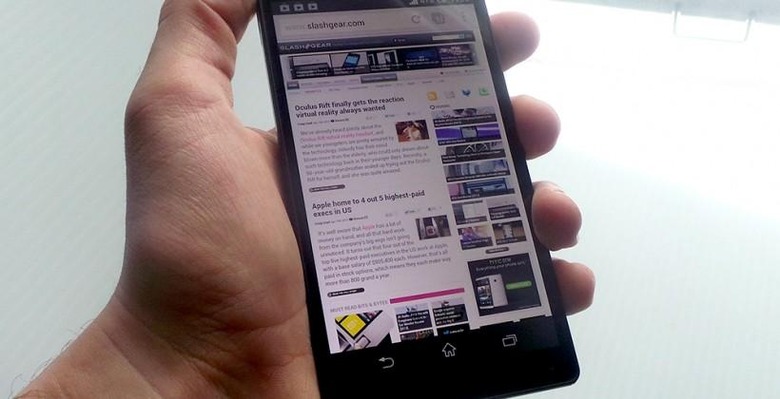 With the Sony XPERIA ZL, the company took a double-tiered approach to a hero smartphone release – unlike what Samsung and HTC have done with their HTC One and GALAXY S 4, Sony has created a machine that's got the same innards as the XPERIA Z, but with a body that's almost like an alternate reality iteration. Here with the XPERIA ZL, Sony has taken the display, the software, the processor, and the camera technology from the XPERIA Z, putting it in a body that's both more rugged and thinner than the hero.
Hardware
The XPERIA ZL works with a body that's less wide than the ZPERIA Z, complete with a smaller bezel and rubbery back panel that makes it a bit less prone to busting on a violent drop. Here the device is much easier to grip, but no longer works with the waterproofing provided in the Z. You'll also notice there's no massive barrage of port covers, either.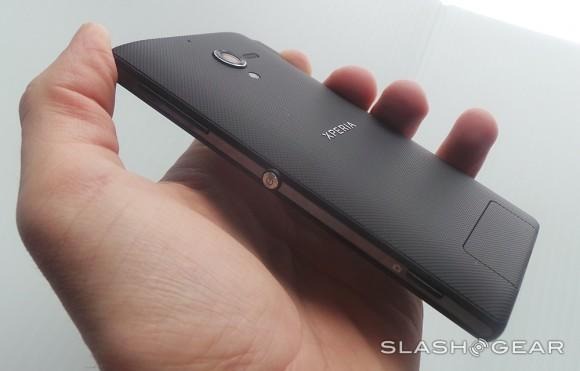 This smartphone works with a 5-inch 1080 x 1920 pixel full HD Reality Display with Mobile BRAVIA Engine 2, easily the nicest display brought to the market by Sony on a smartphone. While it's still not exactly a display you'll be using in direct sunlight on the regular, it's still one of the best on the market.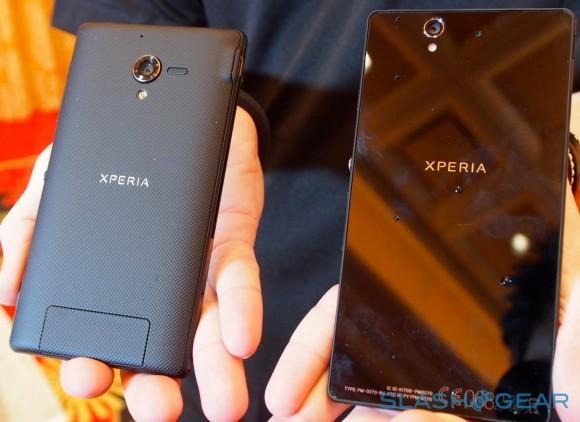 Around the edges you'll find a power button – a little above the center on the right side of the phone – as well as a camera shutter button and a volume bar. Each of these buttons rest on the right side of the phone, while the back has a rather large flap that pulls down and out to reveal slots for both a microSD card and a microSIM.
The back-facing camera on this device has a large metal rim around its lens, this allowing for some protection of the lens, but also adds a bit of difficulty to cleaning said lens without a miniature tool. Around the ring you'll find this device's external speakers and a single LED flash as well.
Software
Inside an XPERIA device you're going to be working with some apps you're not going to see anywhere else in the Android universe. You've got apps like WALKMAN, Sony Album, Movies, and Sony Select. Each of these apps makes the case for you staying inside a strictly Sony environment, and makes it comfortable for you to be there if you're willing. Xperia Link also makes a similar case with a Sony-specific connection to your desktop-based files.
You'll also see Smart Connect – similar to Xperia Link, as well as Wisepilot for XPERIA. While we were surprised by the amount of apps built-in to this system back when it was first shown, the launch of the Samsung GALAXY S 4 has taught us a valuable lesson: the average consumer doesn't count a cleaner system amongst their must-have items in a popular smartphone – it does not seem to be an issue, as 10 million unit sales in the GALAXY S 4's first month can attest.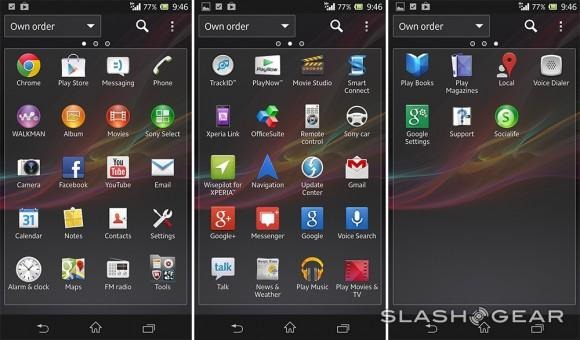 Apps like "Remote Control", on the other hand, are extremely useful and add to the value of the smartphone. The Sony XPERIA ZL has an IR-Blaster for control of your television, stereo, or home entertainment system set, and with the simple Remote Control app, it's quite easy to implement. A couple taps through the system to find the device you want to control, a test run, and you're off.
Beyond that, Sony's implementation of their own user interface has proven itself to be swift and responsive as it should be, doing the processor under the hood justice. This Qualcomm SoC also lends itself to a long battery life: more info on that below.
Camera
The camera here is 13 megapixels strong, and it shows. The Sony-made custom camera interface here brings a "Superior Auto" system that calls upon the many modes available outside it – this means that if sensors on the device notice it's dark where you're about to take a photo, the system's night compensation switches on. There are also customizations to your user interface here in the camera app that allow you to make the experience your own.
Battery
This machine works with a Qualcomm Snapdragon S4 Pro quad-core processor, meaning you'll be seeing some optimization of the system with regard to battery life specifically. Because of this, you'll be rolling with at least a full day of up-time just so long as you're not a heavy user. If you're thinking about testing this device's ability to keep its display on while you're downloading files and streaming video at the same time, you can expect something more like a few hours of battery life.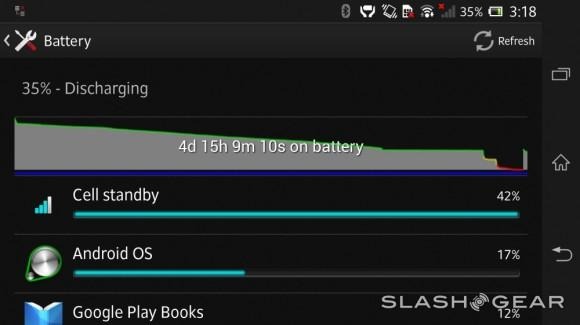 Bringing down the brightness on this device's extremely bright display will do wonders for conserving battery life, while blasting the light all night will knock it out.
Wrap-up
The Sony XPERIA ZL takes what the Sony XPERIA Z was good at – and remains good at – and puts it in a slightly more hand-friendly form factor. If you'd like your handset to have a massive amount of glass, you'll want the Z. If instead you want a slightly less pretty machine that's better for an accident here or there, go ZL.
Both the Sony XPERIA Z and the Sony XPERIA ZL are available in the United States today, though you'll not find them attached to any one unique carrier. This unit works with AT&T and T-Mobile microSIM cards: you'll also not find any Verizon 4G LTE attaching itself to this set. Consider that, but consider this too: here Sony puts forth its greatest effort to date. If you've enjoyed Sony smartphones in the past, you'll certainly have an impressive time here.