Sony Xperia U caught with oversized S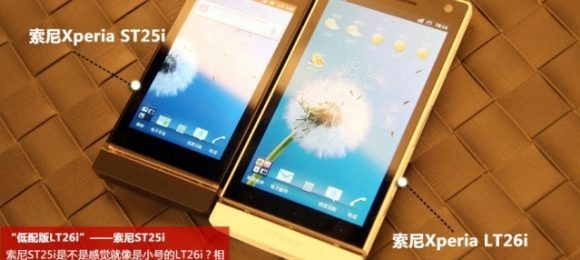 Sony's mini-Xperia has leaked, the dinky 3.5-inch dual-core previously known as the ST25i but tipped to launch as the Sony Xperia U. Running Android on a 1GHz processor with a WVGA display and 5-megapixel camera, the Xperia U doesn't exactly deliver hyperbole like the Xperia S it's shown next to in the photos HDBlog unearthed, but could be a welcome alternative for those that don't want to give over an entire pocket to an oversized smartphone.
Familial similarities between the two devices are clear. Both have the pared-down, squared off aesthetic Sony switched to with the Xperia S, with a compact strip of buttons along the chin and plastic construction. The Xperia U is perhaps unlikely to get the NFC of its bigger sibling, however.
The expectation is that Sony will launch the Xperia U to replace the Neo, with a price point of around €349 ($463) unsubsidized. There's no confirmation as to whether this will be one of the devices Sony unveils officially at MWC 2012 next week, but that does seem the company's most likely course of action.
[via Xataka]