Sony Kumquat ST25i Xperia smartphone spied?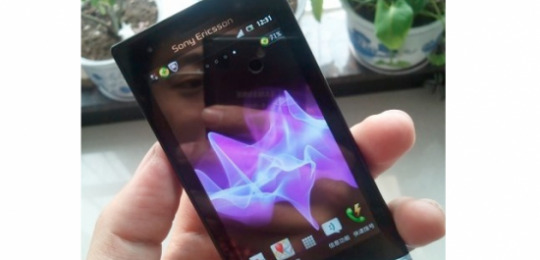 A new Sony smartphone has been spied in the wild for the first time. In the past, the weird Kumquat name has been tied to a new device coming to market in roadmap leaks. This is thought to be the first photo of that Kumquat device in the wild. The device is said to have a 3.5-inch screen, and it is a bit smaller than other Sony smartphones already in the line.
It's worth noting before running down more of the rumored specs, that none of the specs are confirmed at this time. The resolution of the 3.5-inch screen is supposed to be 854 x 480. The processor under the hood is said to run at 1GHz. The rear camera is pegged at 5MP and that is all the spec rumors we have for now.
The phone sounds like another mid-range device making for more of that old boring stuff Sony Ericsson tends to shill that will be overlooked by most buyers. I am sure I am not the only one who wishes Sony would stop with the boring, mediocre, smartphones. I bet the shareholders would too considering the major losses Sony Ericsson has been taking. Maybe Sony can turn things around when it gets the smartphone business in house.
[via Android Community]