Sony Xperia i1 "Honami" (Z refresh) leaks in hardware photos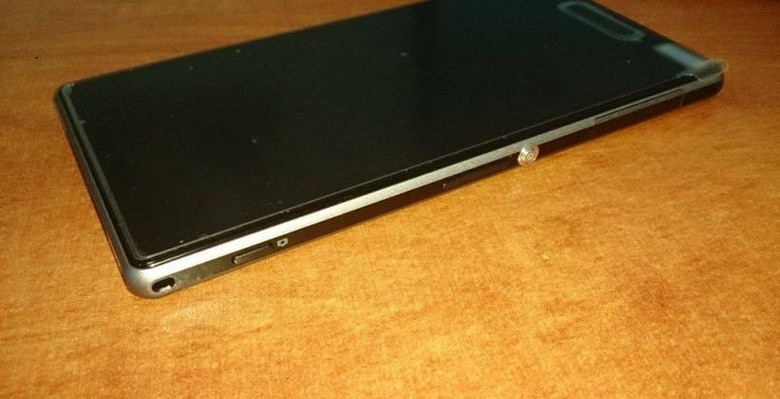 In the wake of the release of several new hero devices from the mobile sector at Sony comes the re-appearance of the device code-named "Honami". This device is said to be the refresh of the Sony Xperia Z, this the company's current flagship handset. This new smartphone appears to be popping up in a sort of pre-release mode with some textured backing and a similar setup to its predecessor for button and camera placement.
This device is said to be rolling out later this year (date unknown) with a 20 megapixel camera on its back with a lovely Xenon flash. What's odd about these images is the appearance of what's more likely a traditional LED flash in place of the rumored Xenon flash – but such may be the nature of the pre-release testing iteration of this machine.
This device is said to take on the next-generation implementation of the Qualcomm Snapdragon 800 processor, it being one of the first devices on the market to do so. Of course for it to claim such a title, it'll actually have to hit the market first. At the moment, Sony has neither confirmed this device nor event acknowledged its existence.
These images originate with Just Another Mobile Phone blog but have been posted separately by C Technology, a mini-blog known for its accuracy in leaks. We'll find out soon whether or not Sony intends to follow up their Xperia Z with a machine that looks like this, or if it'll be modified here and there before it sees the official light of day.