Sony Walkman NWZ-X1051 & NWZ-X1061 priced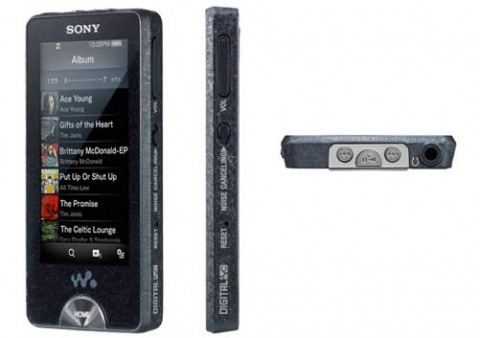 We may receive a commission on purchases made from links.
Sony's AMOLED touchscreen Walkman PMPs, the NWZ-X1051 16GB and NWZ-X1061 32GB, have both been priced, at least in the UK.  The two media devices – which boast integrated WiFi, 3-inch AMOLED touch-sensitive WQVGA screens and digital noise cancellation – are both available to order now from retailer Amazon UK, although delivery is estimated between two and five weeks.
In addition there's S-Master digital amplifier, Sony's Digital Clear Audio technologies and digital enhancement.  The two Walkmans can also access YouTube videos and download podcasts via the WiFi link, together with playing MP3, WMA, AAC, L-PCM and AVC (H.263, MPEG-4 and WMV DRM formats.
The 16GB Sony Walkman NWZ-X1051 is priced at £214 ($310) while the 32GB version, the Sony Walkman NWZ-X1061, is priced at £283 ($410).  The company announced both PMPs at CES 2009; US availability is still unclear, but Sony previously said they would launch over the Summer.
[via OLED-Display]