Sony VR headset tipped to debut at GDC next week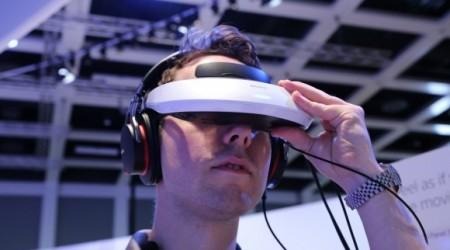 Oculus Rift might be facing a tough rival soon, one that probably has more money to burn. Developers close to the matter have revealed that Sony will be unveiling its own virtual reality system at the Game Developers' Conference scheduled next week.
This isn't exactly Sony's first foray into the realm of VR headsets. It already has one since 2012, the HMZ-T2 which you can see in the photo above. But the VR landscape has shifted a bit since then, with Oculus Rift vigorously pushing the technology to the masses and even managing to hire the legendary John Carmack.
Now it seems that Sony will be diving head on into this very young market. The company has already put a prototype into third-party developers' hands and it seem that developers are quite impressed with it. Some even say that it is better than Oculus Rift's implementation, thought that scenery is set to change again the coming days.
Sony will be holding a "Driving the future of innovation" session on March 18 at GDC and it is expected that the VR headset will be revealed then. The session will be hosted by R&D executives Richard Marks and Anton Mikhailov who were instrumental in bringing about the Playstation Eye and Move products. Sony's Shuhei Yoshida will also be there, which lends a bit of suspense to the event.
That said, there is really no rush for Sony to bring out its own VR solution, aside probably from boasting of being there first, or in this case, second. The same developers testing the prototype testified that there is yet no software available for the headset, but that is likely to change once the cat is out of the bag.
VIA: Edge Online