Oculus hires Doom and Quake creator John Carmack as CTO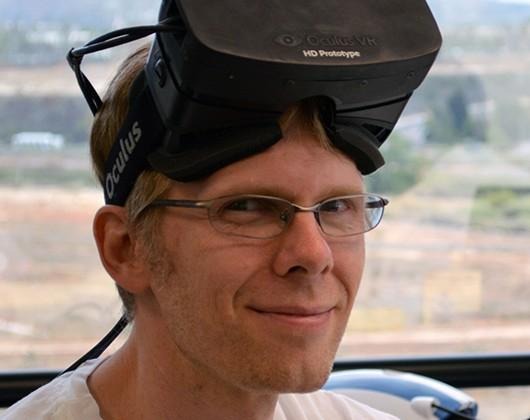 Oculus just dropped a bombshell on every single gamer enthusiast in the world. Game developer legend John Carmack will be joining the team behind the Oculus Rift as the company's chief technology officer. We've known that Carmack has shown interest in the new VR headset in the past, but the move to Oculus is a bit of a welcome surprise.
Carmack is the co-founder of id Software, and he'll remain at the game development studio while he also helps out at Oculus. Carmack is a legend in the video game industry and is one of the pioneers of 3D graphics. He's the creator of the infamous Doom and Quake series, and also worked on classic games such as Wolfenstein 3D and Rage.
In a Kickstarter update posted by Oculus, Carmack believes "that VR will have a huge impact in the coming years," but the technology is "certainly not there yet. There is a lot more work to do, and there are problems we don't even know about that will need to be solved." Carmack says he wants to solve these problems and has joined the Oculus team to make that happen.
Carmack was a believer in the Oculus Rift from day 1, and he "has been a part of the project and a true believer in the future of virtual reality since the beginning." Carmack was also the "first developer to actually integrate the Rift into a game, back when the hardware was just a hand-held prototype without an SDK."
This timeframe also marks the one year anniversary of the Oculus Rift Kickstarter campaign. The company raised nearly $2.5 million, backed by over 9,500 people. While the Rift is still in development, the company hopes to have a production model ready to sell early next year. In the meantime, Carmack hopes to help make huge advancements with the headset before its official launch.