Sony VAIO W comparison photoshoot with VAIO P and TT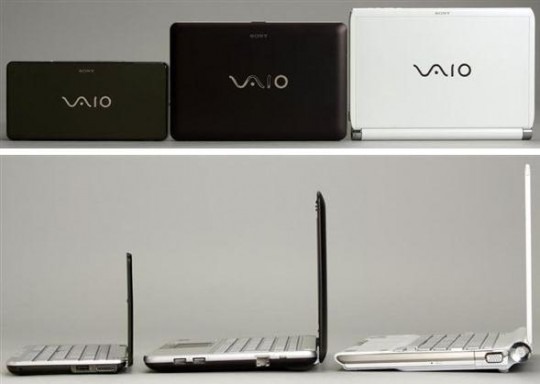 Torn between Sony's netbooks?  Can't decide whether to bankrupt yourself with the VAIO P or rein yourself in for the slightly more affordable VAIO W?  If you're still trying to decide, then you may be interested to see how the two Sony ultraportables match up in terms of size, and Japanese site ITmedia have you covered with their latest photoset.
As you can see, the Sony VAIO TT ultraportable also came along for the ride, with its larger, 11.1-inch display and integrated optical drive (DVD or Blu-ray).  It's actually officially thinner than the VAIO W (23.5 to 30.7mm, compared to the netbook's 27.5 to 32.4mm) though obviously costs significantly more (and offers a chunk of extra performance thanks to its more mainstream specifications).
Of course, things may change considerably if the rumored Sony VAIO P refresh takes place in October as we're expecting.  Among the changes for the company's premium ultraportable are a faster boot time, which should hopefully address one of the key complaints we had about the first-gen model.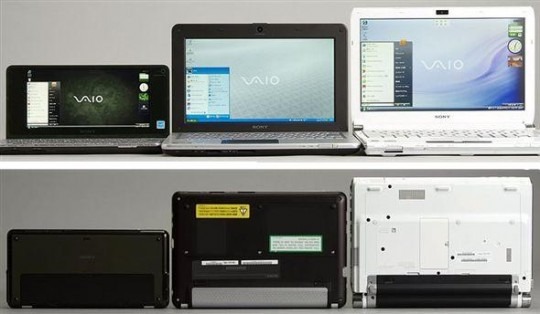 [via UMPC Fever]