Sony VAIO P "mark 2" coming October: faster boot promised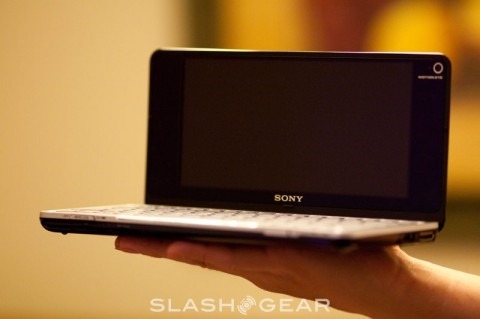 Sony are reportedly preparing their second-generation VAIO P netbook for a launch in October or November this year, with a key fix being boot-time for the unusually-shaped ultraportable.  Speaking at the launch of their latest, more mainstream netbook, the VAIO W, a Sony representative told TechRadar that the "mark 2" VAIO P has been greenlighted due to sales success of the original model.
While sales of the VAIO P "hadn't gone through the roof", the rep admitted, Sony was still pleased with niche market figures, and the netbook has apparently done well in the business sectors many presumed it was intended for.  As we discovered in our own review of the VAIO P, the ultraportable's performance simply could not live up to its hardware and $900+ price.
The "mark 2" machine is likely to use Windows 7 rather than Vista, which will likely aid in reducing sluggishness, and hopefully we'll also see some of the faster processor offerings from Japan brought to the US and Europe.  For now, though, there's no word on exactly what sort of specification or feature-changes the new model may bring.