Sony VAIO Red Fit 15, Pro 13, and Duo 13 slider get official (and officially bright)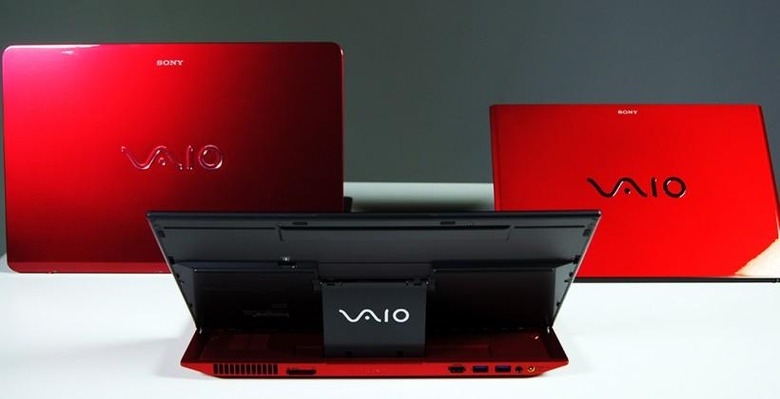 Earlier this year – back on the 11th of June, to be specific – a bit of a preview of the Sony VAIO Red edition notebooks was sent out to tease the world. Today Sony makes it official with images of the Red versions of three of their top-tier portable lines. That's the Sony VAIO Fit 15 and 14, VAIO Pro 13 and 11, and VAIO Duo 13 – this last one being a lovely slider, each of these having been released in standard color tones in the past.
These devices are each rolling out in what Sony calls a "lustrous, rich, glossy red," each of them released this way in a limited number. Each of what's called the VAIO red collection was created with multiple paint layers as well as hand-polished materials from top to bottom. According to Sony, this new collection is both, as you may have guessed, "durable and stylish."
"The signature red finish is achieved by a variety of painting techniques on different materials, including carbon fiber and aluminum. To give it that extra glossy finish, a durable protective UV coating creates an extra vibrant sheen with exquisite depth and richness." – Sony
The Sony VAIO Fit 15 and Fit 14 were revealed this May with an aim directly at students seeking a solid notebook with the added benefit of NFC. You'll not find a while lot of laptops out there in the wild with NFC capabilities at the moment, the larger of these two notebooks working with 1920 x 1080 pixels across its 15.6-inch display as well. They're now here not just here in gray, but in bright red as well.
The Sony VAIO Pro 13 is also one of a set of two devices (like the Fit 15), coming in an 11.6-inch display iteration as well in the VAIO Pro 11. Here you've got two of the world's lightest touchscreen ultrabooks to back you up with fourth-generation Intel Core i7 processor technology (that's Haswell), and here with a red coating that kicks the price up to $2,600 USD.
Meanwhile the Fit 15 will ring in at $2,000 and the Duo 13 will cost you $3,000 USD. That Sony VAIO Duo 13 is, of course, the most unique of the whole pack with a sliding display that also works with Sony's TRILUMINOS technology for mobile. This device is able to be utilized as a full-fledged notebook or a tablet, depending on how you swing it, and its dousing of red comes in mainly on its bottom bits and up its back.