Sony VAIO Fit notebooks target back-to-school sharers with NFC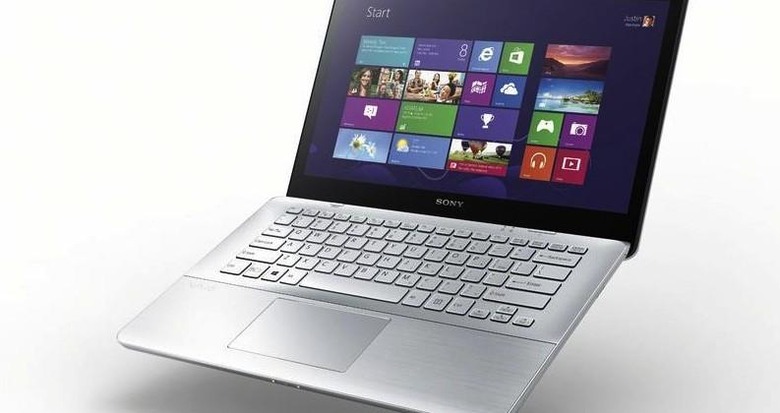 Sony has revealed its latest entry-level VAIO notebooks, the VAIO Fit series, with a choice of 14- and 15.6-inch displays, 3rd-gen Intel Core processors, and the option of dedicated NVIDIA graphics. Kicking off from $649 for the VAIO Fit 14 and $699 for the VAIO Fit 15 – which have 1600 x 900 and 1920 x 1080 displays, respectively – the new Fit range also throw in features like NFC for easier transfer of content between notebooks and Xperia smartphones.
For instance, tap your phone or tablet against your notebook, and you can push a website address from your laptop, or vice-versa, Sony suggests. The NFC can also be used as a way to quickly pair two devices via WiFi or Bluetooth, much as Sony has already done with its NFC-enabled smart TV remote controls.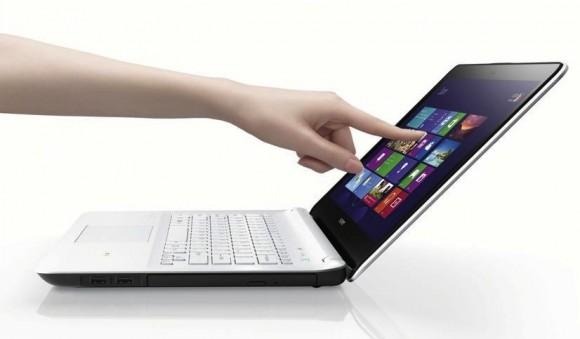 Meanwhile, there's aluminum detailing on the Fit 14/15, an optional capacitive touchscreen, and Exmor R webcams. The Fit E-series models get plastic casings, with the Fit 14E and 15E having "big box" speakers, Sony says, while the 15E also gets a subwoofer.
The Fit 15/15E also accommodates a separate numeric keypad, though all the models have backlit 'boards. NVIDIA GeForce graphics with up to 2GB of dedicated memory are optional, and there's a choice of regular HDD, hybrid hard-drive, or SSD options. DVD and Blu-ray are also on offer.
Sony says the VAIO Fit 14 and 15 will hit shelves in mid-May, priced from $649 for the Fit 14 and $699 for the Fit 15, each available in black, pink, or silver. The Fit E 14E and Fit 15E will be offered in black, pink, or white, priced from around $549 and $579 respectively.