Sony unveils 82-strong NGP studio support list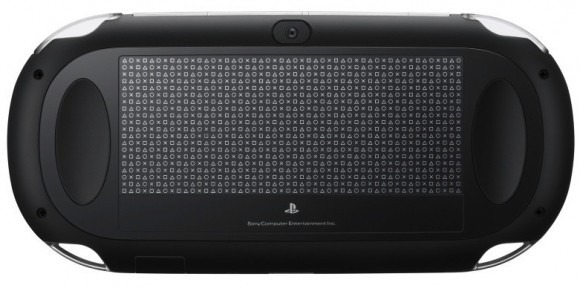 With Nintendo crowing about its 30+ title expectations for the 3DS launch, you couldn't expect Sony not to do some gloating of its own about the studios signed up to work on Sony NGP titles. Altogether there are 82 companies worldwide committed to the new quad-core console, including big names like Square Enix, Capcom, Ubisoft and Rockstar games.
Japan, unsurprisingly, has the most participation, with a full 48 companies already onboard. North America and Europe/PAL bring 16 and 18 to the table respectively. There's nothing like a full list of titles at the moment, but Sony did wheel out Little Big Planet, Killzone, Uncharted and Resistance at their NGP launch event.
Of course, that's just the list as of January 27 2011, and with the NGP not expected to reach the market until the end of the year we're expecting to see more developers jump on board – not just with the NGP but with Sony's new PlayStation Store for Android devices. Given that should allow a single title to work on both the NGP and Android 2.3+ smartphones/tablets, it's likely to significantly boost the amount of available content as canny developers make best use of their time.
JAPAN:
ACQUIRE Corp.

ALVION Inc.

AQ INTERACTIVE INC.

ARC SYSTEM WORKS Co.,Ltd.

ARIKA CO.,LTD.

ARTDINK CORPORATION

ASCII MEDIA WORKS Inc.

CAPCOM CO., LTD.

CHUN SOFT CO., Ltd

Codemasters Software Company Limited

Crafts & Meister Co.,Ltd.

CyberConnect2 Co.,Ltd.

D3 PUBLISHER Inc.

Dimps Corporation

Edia Co., Ltd.

ENTERBRAIN, INC.

FromSoftware, Inc

Gameloft K.K.

Genki Co.,Ltd.

Grasshopper Manufacture Inc.

GungHo Online Entertainment,Inc

GUST CO.,LTD.

HAMSTER Corporation

HUDSON SOFT CO., LTD.

IDEA FACTORY CO., LTD.

Index Corporation(Atlus)

IREM SOFTWARE ENGINEERING INC.

KADOKAWA GAMES,LTD.

Kadokawa Shoten Publishing Co., Ltd.

Konami Digital Entertainment Co., Ltd.

LEVEL-5 Inc. Marvelous Entertainment Inc.

media5 Corporation

NAMCO BANDAI Games Inc.

Nihon Falcom Corporation

Nippon Ichi Software, Inc.

NOWPRODUCTION, CO.,LTD

Q Entertainment Inc.

SEGA CORPORATION

SNK PLAYMORE CORPORATION

Spike Co.,Ltd

SQUARE ENIX Co., Ltd.

SystemSoft Alpha Corp.

TECMO KOEI GAMES CO., LTD.

TOMY Company,Ltd.

TOSE CO., LTD.

Ubisoft K.K.

YUKE'S Co., Ltd.
NORTH AMERICA:
Activision, Inc.

Capybara Games

Demiurge Studios

Epic Games Inc.

Far Sight Studios

Frima

High Voltage Software

Kung Fu Factory

Paramount Digital Entertainment

PopCap Games

Powerhead Games

Trendy Entertainment

Ubisoft®

Warner Bros. Interactive Entertainment

2K Games

2K Sports
EUROPE/PAL:
Avalanche Studios

Climax Studios Ltd

Codemasters Software Company Ltd

Eurocom Developments Ltd

Eutechnyx Ltd

Exient Ltd

Firemint PTY Ltd

Gameloft SA

Gusto Games Ltd

Home Entertainment Suppliers PTY Ltd

Impromptu Software Ltd

Rebellion®

Rockstar Games

Sidhe Interactive

Sumo Digital Ltd

Team 17 Software Ltd

Ubisoft Entertainment SA

Zen Studios Ltd