Sony TV 2020 lineup: from 85-in Z8H 8K LED to smallest 4K OLED ever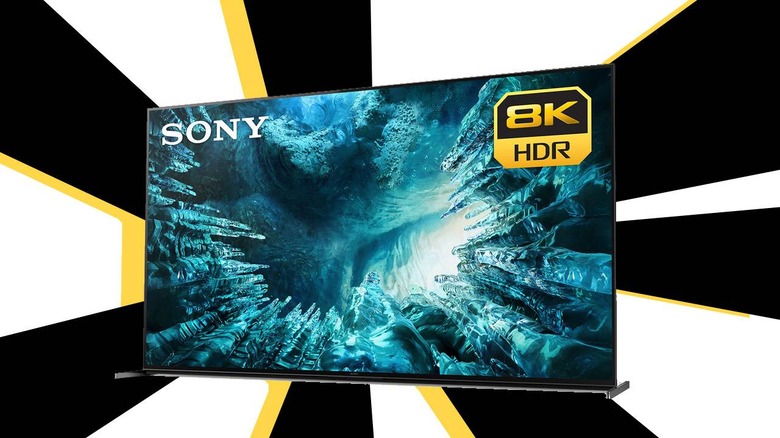 Sony revealed a whole bunch of new 4K and 8K television sets today at CES 2020, and we've got a list of the lot of them. There's a X900H 4K LED collection, X950H 4K LED collection, A8H OLED TV collection, and a single MASTER Series A9S 48-inch OLED TV. At the highest end, they've got the Z8H in 85-inch and 75-inch class categories – that's 8K LED TV in full effect.
The Z8H 8K LED TV collection comes in two models. That's the 85" class (84.6" diag.) and 75" class (74.5" diag.) models, both with the same highest-end features. These massive televisions have Android TV, 4K 120fps compatibility, and hands-free capabilities. Both sets have a two-position stand that "provides customers the flexibility to create a narrower stand for smaller TV cabinets."
The Z8H works with Sound-from-Picture Reality with Sony's Frame Tweeter technology. This system is wild. The Frame Tweeter literally "vibrates the frame of the TV to emit sound." This system is aimed at giving users "the feeling that sound is coming directly from the screen." This set rolls with a new backlit remote too – so you can control your TV in the dark.
With the MASTER Series A9S [48" class (47.5" diag.) model] 4K OLED TV, Sony suggests they've aimed to "meet consumer demand for smaller, high-quality OLED options." This device has Android TV and a set of Sony's premium OLED TV features like Picture Processor X1 Ultimate, Pixel Contrast Booster, and Acoustic Surface Audio.
The MASTER Series A9S at 47.5-inches diagonally is the smallest 4K OLED TV yet made by Sony. This is one of two major-label 4K OLED TV sets revealed this week in the 48-inch class – the other comes from LG.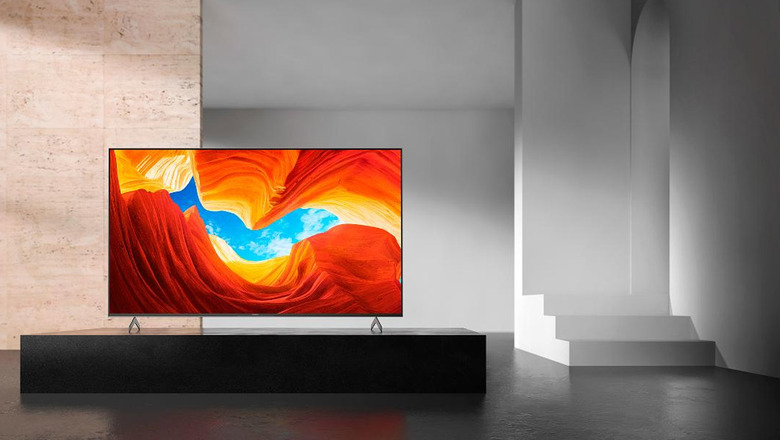 ALL models announced today work with Dolby Atmos and Dolby Vision support. The A8H [65" class (64.5" diag.) and 55" class (54.6" diag.) models] OLED TV collection have Android TV and work with Picture Processor X1 Ultimate for "crisp, high-contrast and true-to-life picture."
4K LED TV X950H [85" class (84.6" diag.), 75" class (74.5" diag.), 65" class (64.5" diag.), 55" class (54.5" diag.) and 49" class (48.5" diag.) models] work with Android TV right out the box. These sets also feature hands-free capabilities.
4K LED TV X900H [85" class (84.6" diag.), 75" class (74.5" diag.), 65" class (64.5" diag.) and 55" class (54.5" diag.) models] are Sony's "mid-range Full Array LED model" sets, and work with Android TV. These will be 4K 120fps compatible and NEXTGEN TV compatible after software update.
All television sets announced this week at CES 2020 were given the same status for pricing and availability. That is the following: "Pricing and retail availability will be announced in spring 2020."