Sony teams with IFTTT for wearables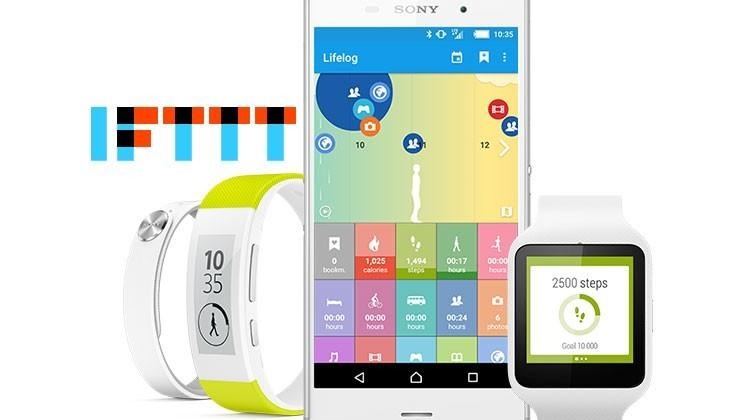 If you weren't already tracking your fitness bits and pieces with Sony devices, IFTTT might just be aiming to push you over the edge this morning. Working with Sony to release a new channel for Sony Lifelog, IFTTT delivers this morning a number of recipes that aim to jam as much functionality as possible into your collection of Sony wearables and Xperia-based fitness tracking. These recipes are made by the official SonyMobile IFTTT account, suggesting Sony is taking the If This Then That community quite seriously.This channel works with the Sony Lifelog ecosystem, which in turn works with Sony Xperia Z3 and future Sony Xperia smartphones, the Sony line of fitness wearables like SmartBand and SmartBand Talk, and the first Sony Android Wear watch. The Lifelog for Android app is also available to a variety of smartphones.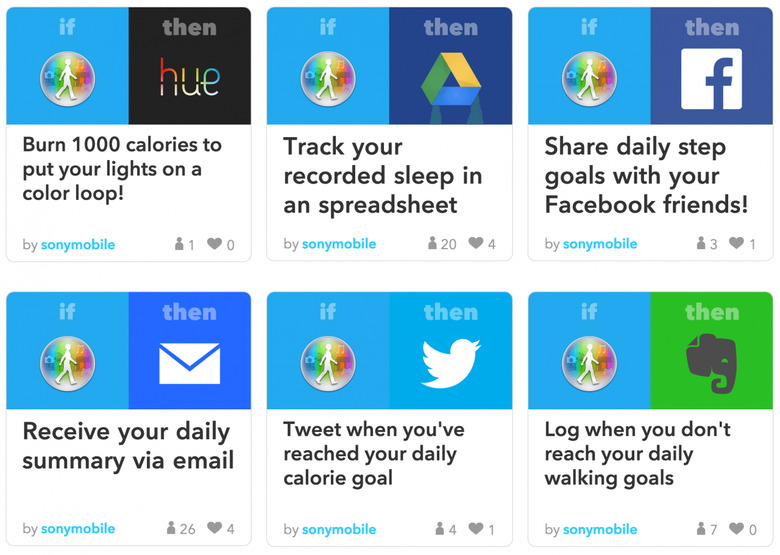 The first round of recipes for this software on IFTTT includes receiving daily summaries of fitness bits via email and tracking recorded sleep in a spreadsheet. Users may also automatically share daily step goals with Facebook friends, and Tweet automatically when a daily calorie goal is reached.
There's also a connection between Lifelog and Evernote in which a log is kept of when you haven't reached your daily walking goals.
This is just one in a wide range of wearable releases you'll see coming from device makers around the world over the next week. Between here and a few weeks from now, they'll not be letting up.