Sony Smartband review: a good start, but needs work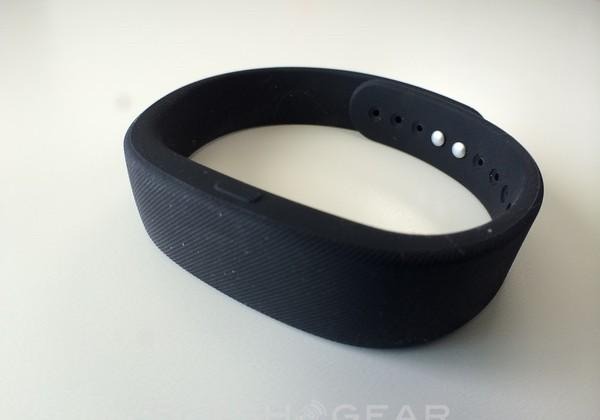 At the time Sony's new wearable ambitions were announced, I noted it was to a "hushed and confused crowd". The reason the deluge of press members at CES were silent was because nobody knew quite what to make of Sony's Core announcement. It didn't seem as though Sony quite knew what they wanted to relate, either. Now that the Smartband has been released, has Sony figured out what their wearable ambitions are?
Hardware
Of all the wearables we've had the pleasure of sampling, Sony's is the most comfortable. Their rubberized band is thin, soft, and flexible. It's also got a touch of class, almost begging to be fawned over with it's matte, slightly textured finish. The only thing breaking the band up is a bright, aluminum clasp on the bottom end. A bit tricky to latch, the button-hole system is still secure.
The real highlight to this wearable is hidden, and stands in contrast to the delightful black band. The white Core powering the Smartband is small and sleek, with nothing breaking it up save for a button on the side and three small lights. Though the band has no cutouts, those lights shine through the side of it's holster, and there is a small raised area where the button is felt.
The band will eventually come in a rainbow of colors, all made of the same material. On the wrist, the Sony Smartband is a winner. It's hard to remember you have it on, it's so comfortable. The package comes with two sizes of band, too, so even the petite amongst us will enjoy this one.
The small dongle can also vibrate for incoming calls, or be used to wake you up. The problem there is that the alarm happens in a window of 30 minutes, and aims to wake you during the right time in your sleeping habits. It's nice if you need to be up around 10am on a Saturday, but not so good if you need to meet a hard deadline and want to use the Smartband to remind you of it.
Software
With the Smartband, you'll need an Android phone running 4.4 or better. That already limits your choices of pairing devices to the latest crop of (mostly) flagships and updates, and eschews the iPhone altogether.
There are a few different apps you'll need to download for the Smartband to work, and it's there we begin to find fault. There is an app (Smart Connect) for the Smartband to pair to, and Sony's Life Logger (which caused such confusion at CES). We'll concentrate on Life logger, here, because that's the only one you'll really use after the initial pairing to your smartphone. Smart Connect is great for connecting any Sony device, but two apps is still silly.
Pairing the band is simple — it's done via NFC! Just tap, link, and enjoy (be sure Bluetooth is on, too). That's also how you slip between night and day modes, but that may be where the fun ends. Life Logger does an adequate job of keeping your stats in order, but there is still no compelling reason to use it. There is also no basis to log every digital detail about your life, especially as Sony does here.
Life Logger will tell you that you made a series of calls in a given timeframe, but doesn't tell you who they were to. It will tell you that you played some games on your Android 4.4 handset, but is that important? It does an adequate job of keeping track of steps taken or calories burned, but again — the Smartband doesn't make sense of those stats for you in a way that sets it apart.
Conclusion
We'd like to propose this is a beta product, and we have our reasons. First, having more than one app for a single device suggests this is meant for a platform. Smart Connect has uses beyond the Smartband, and we'd like to see a day when the tiny, white powerhouse sits inside other devices, simply needing to be swapped out (we kind of already have, but not in the wild). Second, it doesn't give acute data, which suggests it's a work in progress.
Unfortunately, Life Logger currently gives no strong reason for anyone to use it. Keeping tabs on your health is great, and so is logging data about how you use your phone. Making sense of it all for you would be better, and increasingly necessary in the coming age of wearables.
The Smartband feels like Sony took everything they wanted a wearable to be and made it happen. It doesn't strike me as a finished product on the software side of things, though. There is a lot going on, but it all leads to nowhere, really. I don't need to see macro data, I need (and want) a wearable that cobbles my data, then makes sense of it in a way that helps and encourages me to stop writing daily and take a walk.
The upside is that Sony is (lately) quick to respond to devices or platforms of theirs that need help, and have been wonderful about enlisting the help of the open source community. They may want to with the Smartband. As Android Wear nears and Apple's wearable ambitions round into shape, Sony might be left in the cold.
At CES, I noted Sony may have been coy in not telling us what their plans were. Turns out, they hadn't quite solidified things with Core or Smartband — and still haven't. The Smartband is a good start, so we'd like Sony to finish their thought with this one.