Sony S1 tablet clears FCC with four variants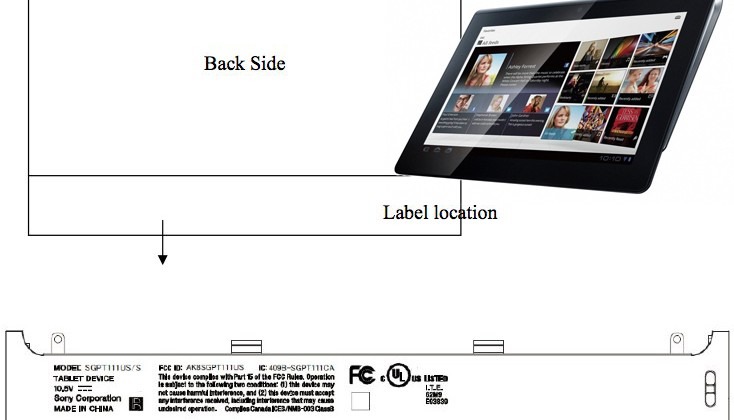 First the Sony S2 cleared the FCC; now its S1 sibling has done the same. Four variants of the Sony S1 Honeycomb slate have been approved, the SGPT111US/S, SGPT112US/S, SGPT111CA/S and SGPT112CA/S, presumably two versions each for the US and Canada (and the reports says the model differences are "for marketing purposes only", perhaps with changes in onboard storage). Unfortunately, Sony has spoilt our fun somewhat with a 180 day confidentiality block on any live testing images.
Instead, we get a graphic showing the label sections that fit along the lower back plate of the tablet, along with confirmation that there's WiFi b/g/n and Bluetooth 2.1 inside. Interestingly, the tested slate is listed as a "production unit"; it also has the same Ericsson AT&T-compliant HSPA+ WWAN chipset.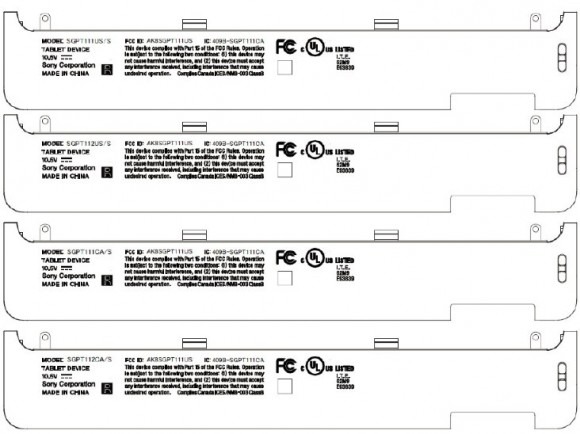 Sony has previously said that the S1 and S2 will be arriving this fall, running Android's tablet-centric OS and offering gaming, media streaming and other functionality. No word on pricing at this stage, nor specific hardware details like chipset, though we do know the S1 will work as a universal remote thanks to a built-in IR emitter.
[Thanks Dave!]