Sony S1 and S2 tablets get hands-on playtime [Video]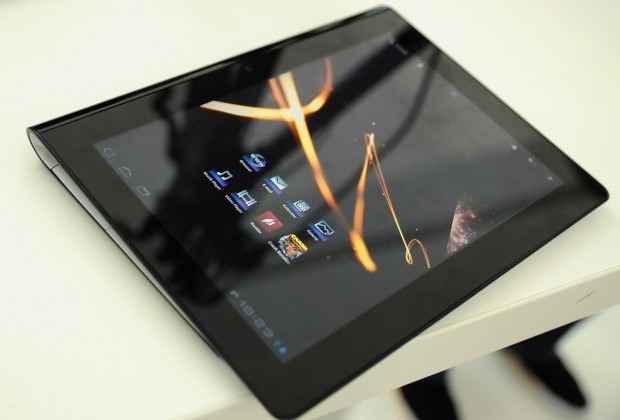 Sony's S1 and S2 Android tablets have made a live appearance in Germany this week, showing up for a very brief hands-on ahead of their official debut later this year. Golem grabbed some playtime – there's a video of the clamshell S2 in action after the cut – finding both models to be comfortable to hold and reasonably intuitive to use.
The S1 gets compared to a folded magazine or newspaper, and is apparently easier to hold via the thicker edge (as you'd perhaps expect). Sony has also used a proprietary USB port, though it isn't saying exactly why at this stage; of course, these are just prototypes, so they may well change prior to production. A quick game of Crash Bandicoot on its 9.4-inch screen met with praise, with on-screen PlayStation controls straightforward to use and the 600g chassis easy to grip in both hands.
As for the S2, in the hand it's a lot smaller than we initially envisaged, the video below showing a compact folder with minimal space between the two 5.5-inch touchscreen panels. Sony has been talking about the PlayStation role it – and the S1 – will play, and apparently there'll be PlayStation Suite access as on the XPERIA Play.
According to recent rumors, the S1 and S2 will arrive in Europe come September. That might suggest an IFA 2011 debut, it's suggested, with the Berlin show taking place at the beginning of that month.