Sony Reader PRS-T1 Detailed: WiFi & Multitouch In Sleeker Chassis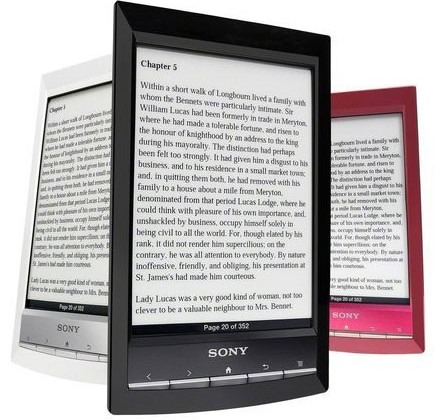 Sony's incoming Reader PRS-T1 has been caught in the wild, with a pre-announcement product listing spilling the beans on the touchscreen ereader's abilities. Spotted by MobileRead at Bol.com (but since yanked), the PRS-T1 follows much in the steps of the PRS-650, but with the addition of WiFi and multitouch support for its 6-inch E Ink Pearl display.
There's also 2GB of integrated storage, which can be augmented with a memory card; Sony has seemingly ditched the full-sized SD slot of the PRS-650 and replaced it with the increasingly common microSD. That may frustrating upgrading owners, but if you like to switch your memory cards between your phone, tablet and other devices then it's probably a sensible shift.
The major change over the PRS-650, however, is the weight. By using a plastic rather than metal chassis, Sony has shaved around 1.5 oz off and brought the PRS-T1 down to under 6oz (168g in fact). No word on exact dimensions, but there's speculation that it's thinner, too.
The WiFi is accompanied by a web browser, and there are a full twelve preloaded dictionaries along with search support for Google and Wikipedia. You'll be able to use a bundled stylus to make handwritten notes and annotations, too. Not the Android-based uber-ereader some were hoping for, but a solid update that Sony will have to market wisely if it wants to take on the Kindle.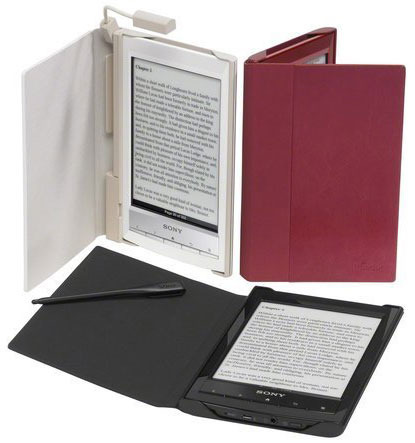 [via The Ebook Reader - thanks Nate!]