Sony QX1 Lens Camera hands-on with massive E-mount hardware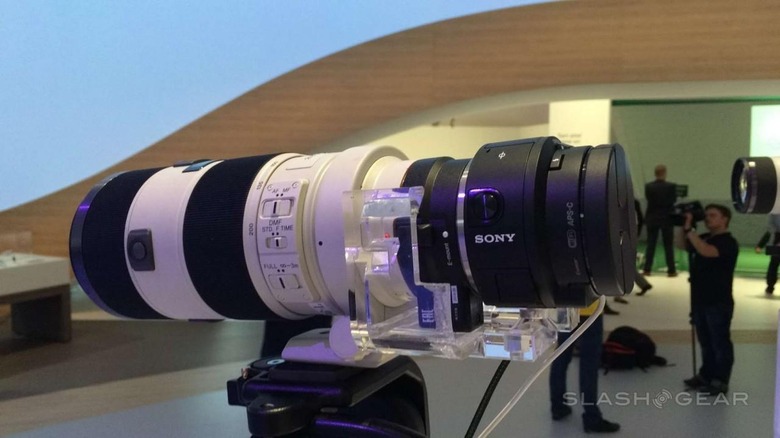 The newest in Lens-style Camera technology from Sony is the ILCE-QX1, complete with interchangeable E-mount lenses. This device bucks the solid trend with Lens Cameras released by this brand by including compatibility with interchangeable Sony E-mount lenses of all sorts. It's also the more versatile sibling to the QX30.
This device also works with a built-in pop-up flash (GN4, ISO 100m) and can connect to your smartphone with Bluetooth. If your smartphone has NFC, you can also connect with just a tap – easy peasy.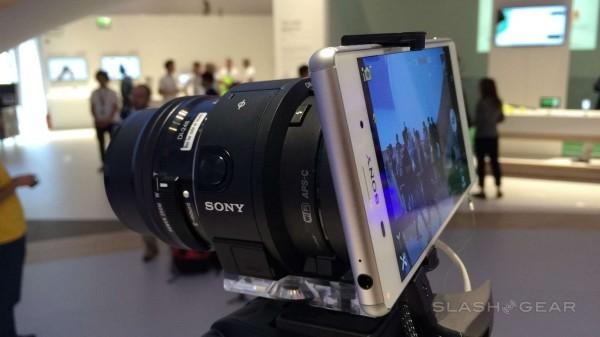 Inside this device is a 20.1-megapixel APS-C-type Exmor CMOS sensor, making full use of all your highest-end lenses. Here you'll see several of the finest lenses you'll be able to attach to this monster.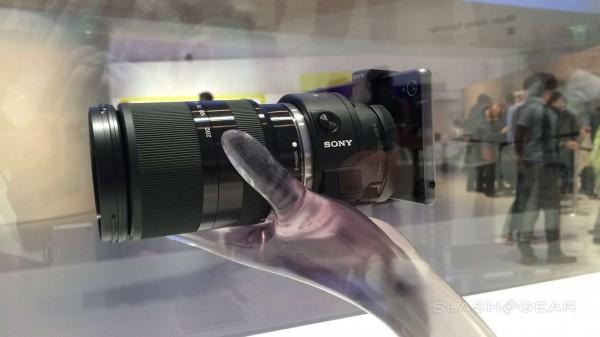 Can you imagine shooting photos with your iPhone or Sony Xperia Z3 Compact with a lens this large?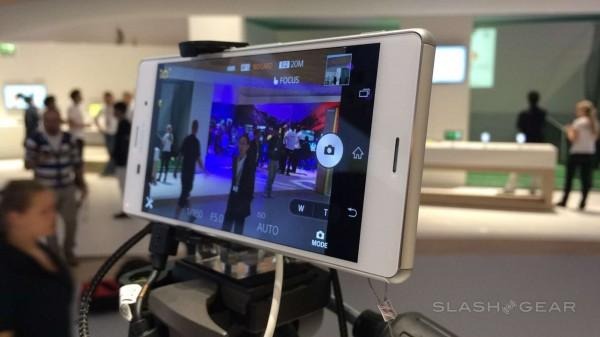 Just look at the massiveness of these lenses. All attached to your smartphone. The massiveness is what you want.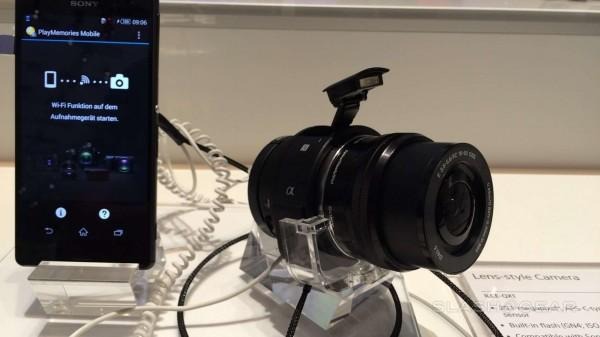 Above you'll see the pop-up flash as well. This is unique in the Sony Lens Camera world. It's also a rather sizeable flash – ready to blast off with whatever massive lens you attach.
We'll be reviewing this device soon. Stick around our Sony tag portal for more, and dive into the timeline below for more information on all things Sony this week!