Sony QX Lens Cameras Work Without Smartphone Aid

Though we've seen the Sony "Lens Camera" devices appear connected to smartphones before, today a set of press photos suggests that the user might be able to use these devices without a companion smart unit at all. Where before we'd assumed that it was the smartphone – or tablet – that allowed a Sony Lens Camera to be controlled, today a set of photos that very much appear to be press-quality (aka real from Sony, more than likely) show a couple of users working with these devices without being physically attached to the smartphone in hand.
The suggestion from these Photorumors-leaked photos here is that one of two things is true: either the Lens Camera series will not need to be in physical contact with the phone to work, or it's able to work without the phone at all. Or perhaps this Lens Camera series is able to work with OR without the smartphone attachment from start to finish. Though in that case, the oddity of not having a display to preview images before you shoot will be a real concern.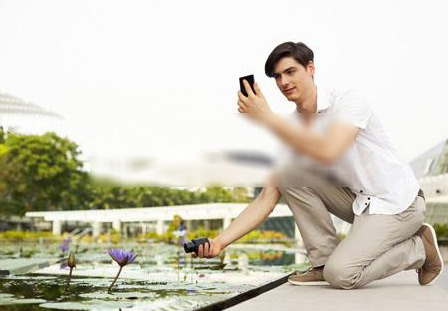 Another element being shown today is at least one Sony-specific Lens Camera casing. What you're seeing here is a case for the Sony Xperia Z smartphone, allowing the Lens Camera to attach to the device without use of the standard magnetic attachment piece. This magnetic attachment piece is likely to aid in attachment of the Lens Camera series to not only the Sony Xperia devices, but the rest of the Android universe as well.
Have a peek at the rest of the Sony Lens Camera collection of rumors and tips in the timeline below to see the whole run-down, then pay close attention later this week – on the 4th of September – as Sony unveils their newest collection of high-powered camera – and camera related – devices.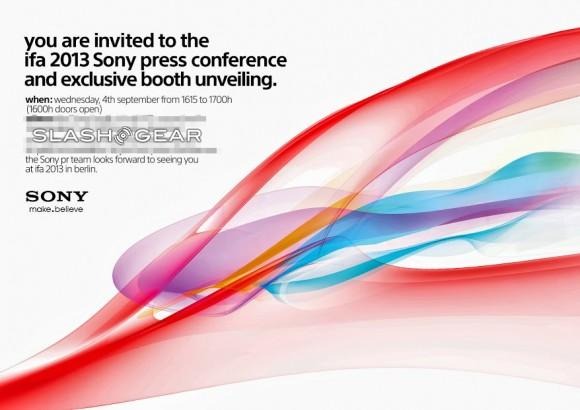 We're also expecting the highly-anticipated Sony Xperia Z1, the reboot of the Xperia Z, also known as Honami. This is all part of the multi-day event series included in Berlin-based IFA 2013. We'll be here all week!
VIA: Sony Alpha Rumors