Sony PSP Go Leaks Ahead Of E3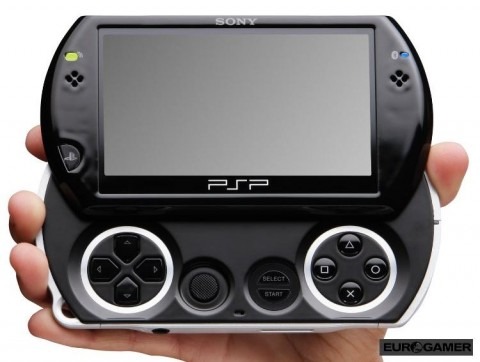 Sony's new handheld gaming console, the much-rumored PSP Go, has leaked ahead of its official E3 2009 launch.  Bearing quite the resemblance to the fan mockups seen during the ongoing rumors, the PSP Go will have a 3.8-inch display, 16GB of flash memory, Bluetooth (with support for headsets and wirelessly tethering cellphones) and a Memory Stick Micro card slot.
Video demo after the cut
Previous rumors have suggested that the PSP Go will hit shelves alongside, rather than replacing, the current PSP-3000; Sony are saying they consider the average lifespan for a product to be 10-years, so the full-size PSP is unlikely to go anywhere soon.  Sony are said to announce Gran Turismo PSP, a new Little Big Planet and a new Metal Gear Solid at E3 as well; they'll be digital downloads for the PSP Go, as it lacks a UMD slot.  The handheld also has full PlayStation Network support, with access to TV and movie rentals and purchases, and PS3 integration as with the PSP-3000.
Compared to the PSP-3000, the PSP Go is 43-percent lighter.  Engadget Spanish managed to source a promo video of the PSP Go.  The handheld itself is set to launch in fall 2009; there's no tipped pricing as yet, though earlier rumors pegged it as cheaper than the existing PSP-3000.
]