Sony PS4 "Orbis" based on tweaked AMD A10 tip devs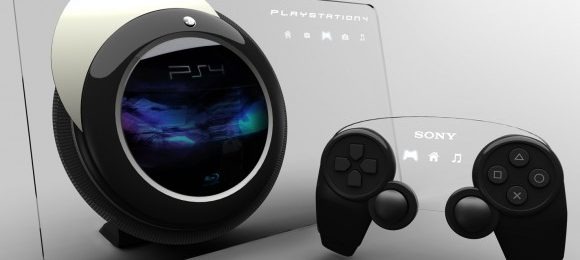 Sony is shipping a new version of its PlayStation 4 development kit, insiders claim, codenamed "Orbis" and  based on AMD's A10 Accelerated Processing Units. Described as "a modified PC" by VG247's sources, the APUs at the heart of the console-analog is supposedly a "derivative" of the A10 combined CPU and GPU Trinity chips AMD launched back in March, and is paired with "either 8GB or 16GB of RAM."
There's also set to be Blu-ray, in the final console at least, along with a 256GB drive "as standard." The developers briefed by Sony this week did not say whether that would be an HDD or SDD, but it's worth noting that 256GB as a capacity is more typically associated with solid-state drives.
Connectivity includes both WiFi and ethernet, along with an HDMI output, and in general there's no difference in ports between Orbis and the existing PS3. Sony supposedly told developers that the goal was a machine that would be capable of satisfying "today and tomorrow's market," such as running 1080p60 games in 3D, but while still being "very affordable"; that challenging balance could well explain the apparent use of closer to off-the-shelf components than the Core chips at the heart of the current-gen console.
The latest machine is apparently the second in what's expected to be a four system roll-out for developers with early access to Sony's hardware. The first model was "essentially just a graphics card" while this second-gen version dresses that up in a PC. A third machine, expected in January, will supposedly be near to the final PS4 specifications, followed by the final version due "next summer."
In addition to the introduction to new hardware, Sony is also using the Orbis developer system to demo the PS4's updated interface, it's claimed. "They're trying to make it as fluid as possible" it's said of the new UI, with the ability to jump out mid-game and use any other feature before returning, such as to leap into the PS Store and buy extra game content before heading back into play to actually use it. Sony expects the PS4 to be perpetually left in standby, with (optional) downloads in the background.
Orbis, as Sony is insisting on calling the PS4 in these early briefings, is expected to be announced just prior to E3 2013.
[Image credit: Tai Chiem]