Sony PS3 Slim tipped for GamesCon launch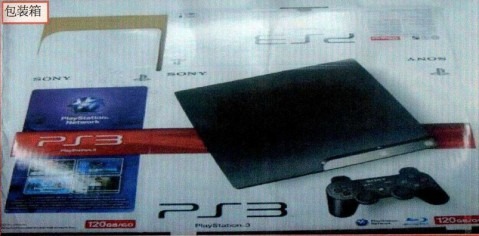 Rumors are always just rumors until the press release drops in our inbox, but evidence for Sony's PS3 Slim update continues to pile up.  After the leaked photos and the anonymous mutterings from retailers, Pocket-lint is next to stick their neck on the line and say that their sources – "close to the product" but, as always, unnamed – have tipped the refreshed console as launching next week at GamesCom in Cologne, Germany.
The announcement will apparently come at Sony's Tuesday evening press conference at the event, with Kazuo "Kaz" Hirai, head of Sony's console division, taking to the stage to announce the freshly-dieted console.  As for physical release, that should come "in shops in time for Christmas in both the UK and the US".
That would line up with the talk from one European retailer that the PS3 Slim should hit shelves in September, priced at around €299.99 ($424).  Of course, with no corroboration from Sony themselves we're still advocating a pinch of your finest sea-salt, but right now the PS3 Slim is definitely looking to be a case of "when" and not "if".