Sony PS Vita Up For Pre-Order With Dec 31 Release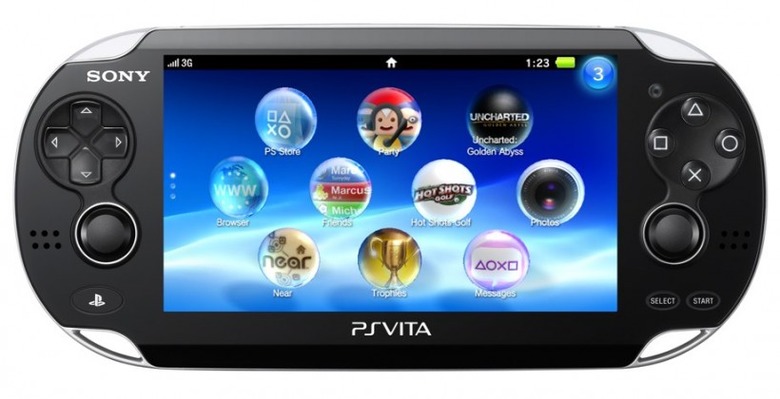 We may receive a commission on purchases made from links.
The Sony PS Vita – the company's replacement to the PSP – has gone up for pre-order at Amazon, with the retailer suggesting a December 31 2011 ship date in the US. Both Amazon's US and UK sites are offering the Vita, each having the WiFi-only and WiFi + 3G versions up for grabs. Pricing starts at $249.99 in the US and £229.99 in the UK.
That gets you the WiFi-only models; if you want integrated 3G, you're looking at $299.99 in the US or £279.99 in the UK. In the US you'll need to sign up to an AT&T data agreement in order to actually use that 3G connectivity, and Sony – or Amazon – is yet to confirm which carrier(s) the UK version of the handheld will be offered with.
Otherwise, it's the same 5-inch 960 x 544 OLED touchscreen, capacitive rear touchpad, GPS, WiFi b/g/n and Bluetooth 2.1+EDR, along with dual analog sticks, a pair of digital cameras and various motion sensors. The Vita will be able to play PSP titles, minis, PS one classics, video and comics from the PlayStation Store, which will be accessible from the console itself.
No UK release date is listed, but we're guessing it'll be similar to the end-of-December launch in the US market.
[via OLED-Info]