Sony PS VIta sales surpass 1.2 million units worldwide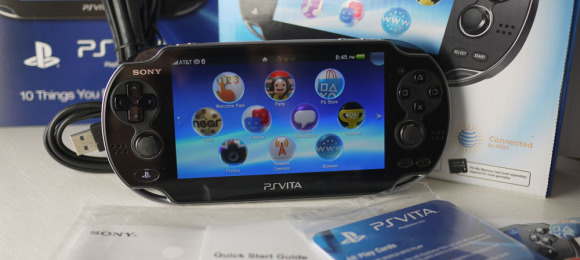 Sony's PlayStation Vita next-gen portable gaming console recently launched in the US and seems to be doing quite well, despite previously nose-diving sales numbers following its release in Japan. The company announced today that PS Vita sales have surpassed 1.2 million units worldwide. That's finally some good news for Sony, which has suffered an estimated $2.9 billion loss in revenue this past year.
It appears that other markets are embracing the PS Vita with more love than its home country since Sony sold 578,812 units total in Japan since its launch last December, but has already sold more than 620,000 units abroad within the last two weeks. However, the recent February launch does include US, Europe, and Australia, so we would hope the figures would be positive in these large markets.
Now Sony will have to maintain the momentum, something it failed miserably at with the PS Vita in Japan. The company admits to having learned its lesson and has scheduled a staggered release of major game titles that should keep consumers interested in the months following the initial launch. Much anticipated titles in the coming months include those from major franchises, such as Call of Duty, Mortal Kombat, and Assassin's Creed.
The PS Vita is available in either a WiFi-only or a WiFi plus 3G model, for which you'll have to subscribe to a 3G data plan from AT&T. The units are priced at $249 and $$299, respectively. If you're still on the fence about picking up the PS Vita, then make sure to check out our full review of this next-gen portable.
[via Forbes]