Sony PlayMemories Online takes on Google Drive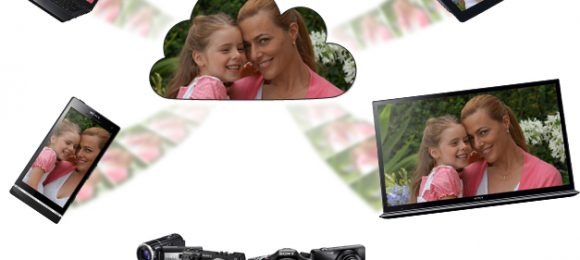 Sony has relaunched its cloud storage service in the aftermath of the Google Drive reveal, rebranding Sony Personal Space as PlayMemories Online and offering 5GB of free storage. PlayMemories Online supports photo, video and audio sync from Android,  iPhone and computer clients, as well as access to them from the PS3, Sony's S-Frame digital photo frame, and eventually BRAVA internet-connected TVs.
There's also a web portal for any remaining devices that might be feeling left out. Both private and public sharing is supported, with automatic album creation possible as well as individual "postcard" images. PlayMemories Online automatically adjusts the size and resolution of media to suit whatever device it's being viewed on.
You'll need a free Sony Entertainment Network account in order to use PlayMemories Online – you might already have one, if you own a PS3 or have used any of the preloaded apps that come on the company's VAIO PCs. What there doesn't appear to be, at least yet, is a way to upgrade how much storage you have access to.
On that front, Sony's cloud falls short of what Google Drive and others are offering, though we imagine a bigger cloud is on the horizon for the company. Still, if you're a Sony TV owner and a PS3 gamer, then PlayMemories Online might win you over with its better integration.
[vms 2aa95e48810a9d1b33a7]