Sony launches new S-Frame digital photo frame models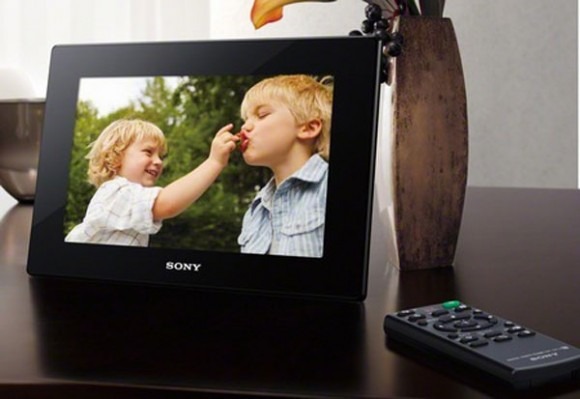 Sony has added to its lineup of S-Frame series digital photo frames today with three new models launching. The new models include the DPF-HD1000, DPF-HD800, and DPF-C700. The high-end of the new models is the HD1000 and HD800 models. Both of those frames can playback HD videos filmed at 50p and cab also show MPEG4, MPEG1, and Motion JPEG videos shot with digital cameras. They have an integrated speaker for audio playback and they can play audio files as well.
Supported audio formats include MP3, AAC, and Linear PCM. Both of the frames have 2GB of internal memory. The HD800 has a resolution of 800 x 480 with an 8-inch screen and the HD1000 has a resolution of 1026 x 600 with a 10.1-inch screen. Sony has also added new S-Frame Gift Series frames with the DPFC1000/C800/C700/C70A/C70E.
All of those C-series frames are more basic in their functionality and will show photos from memory cards like SDHC and memory Stick PRO Duo cards. The main difference in the range of models will be the screen size. The HD1000 digital frame will sell for $169.99 with the HD800 going for $139.99. All of the models will hit stores in September.
[via ItechNews]