Sony Pictures plans CrossFire movie based on popular PC game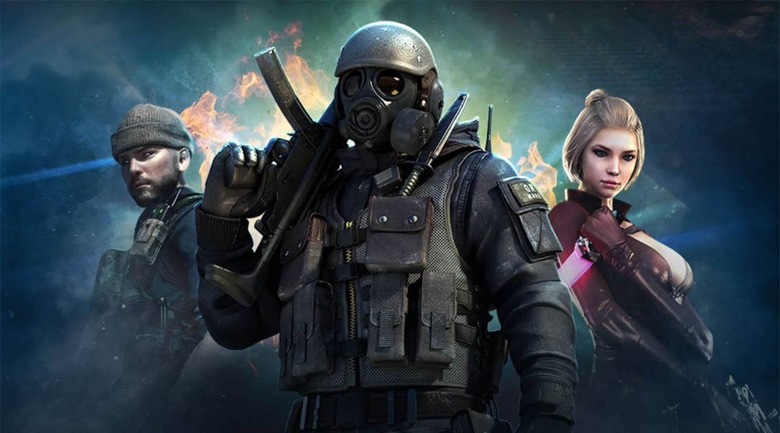 Sony Pictures is teaming up with game developer Smilegate to bring its popular CrossFire game to the big screen. The adaptation will be partially financed and produced by China's Tencent Pictures, the production arm of Tencent, which brought CrossFire to China. The game has more than 1 billion users around the world, making it a massively popular hit more than a decade after it launched.CrossFire was launched on Windows PC in May 2007, later expanding into China. The game is part of the tactical shooter genre; it remains free to play, though players have increasingly complained about cheaters who are ruining the game. The title involves two opposing teams, Black List and Global Risk, that are tasked with fighting each other.
According to Variety, the game will be brought to theaters by Sony Pictures, Tencent Pictures, and Smilegate. The adaptation was written by Chuck Hogan with Neal H. Moritz's Original Film on board to produce. Many details about the movie are missing at this time, including when it will be released and whether production has started.
This is the latest example of a popular video game franchise getting a planned movie deal. We've seen a number of similar adaptations over the years, including less than stellar ones like DOOM and more popular series like Resident Evil. A number of games have also made their way to the small screen with Resident Evil being the latest to get a television series deal.
Though these movies often struggle to reach any sort of notable level of popularity, a number of companies have increasingly targeted these popular properties. Ubisoft, for example, launched its own Ubisoft Motion Studios in recent years with works like the Rabbids TV show. As well, Sony launched PlayStation Productions studio in early 2019 in order to bring some of its own video game hits to theaters.