Sony officially announces 1TB PS4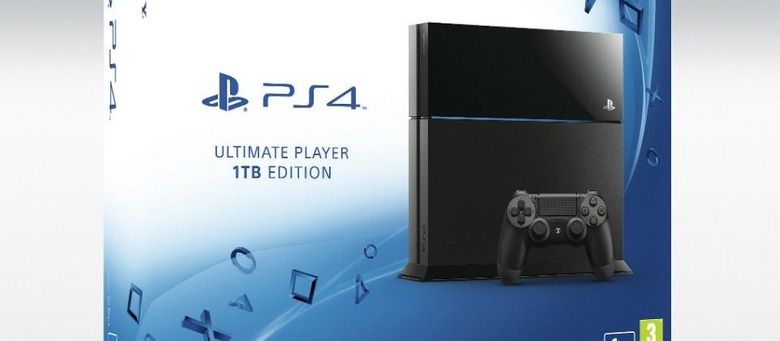 Well, another year of E3 has come and gone, filling us with excitement over the big games coming out over the next 12 months. There turned out to be little news about new hardware; Microsoft used the week before the expo to announce a 1TB model Xbox One, and it was expected that Sony would have a similar announcement during its press conference. As they say, it's always better late than never. After a prior FCC filing tipped us off, Sony has now officially announced a 1TB PlayStation 4, coming soon to all regions.
Dubbed the "Ultimate Player Edition," this revised PS4 hardware will come with 1TB of storage built-in, doubling the previous standard of 500GB. Little else has changed about the console, but Sony says the new PS4 is 10% lighter, and consumes 8% less power than the previous hardware model.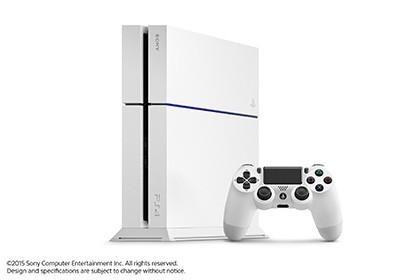 The 1TB system will be available in both black and white, and now the hard drive bay cover (the left-most portion of the top), previously a smooth, glossy plastic, will now come with a matte finish, which Sony says gives the PS4 as "more casual look." Um, ok, sure.
The 1TB PS4 is set to go on sale in Japan by the end of this month, while Europe will see it hitting shelves on July 15th. There was no release date for the US provided, but within a few weeks of the European date seems most likely.
While Microsoft has said it will still sell a 500GB Xbox One alongside the new 1TB model, it's not clear yet if Sony is doing the same, or just doubling the storage space for the same price. Of course, if 1TB still isn't enough storage for your gaming needs, you could also turn to Nyko and their Data Bank accessory which allows up to 6TB.
SOURCE Sony