Sony May Have A PlayStation VR Headset For PS5 In The Works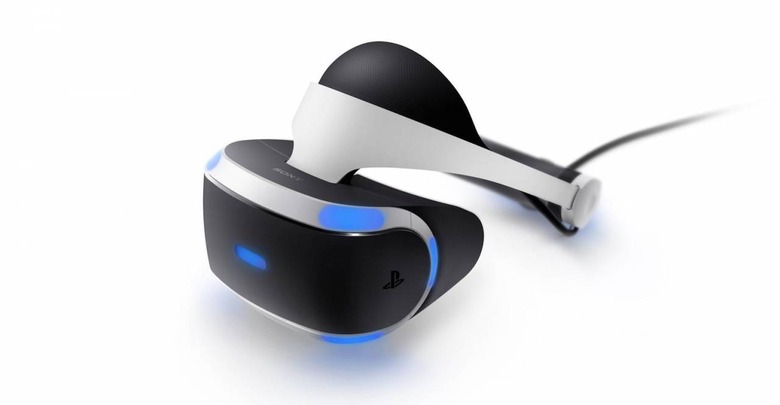 Sony's PlayStation 5 is coming up later this year, and with its release comes the question of what's next for PlayStation VR. Sony launched the VR headset this generation as an extension of the PlayStation 4, and the headset seems to have enjoyed some success with gamers who don't want to shell out for PC-based virtual reality.
Though Sony has said in the past that PlayStation 5 will support current PlayStation VR hardware, we've also heard reports that claim Sony will make a new VR headset for the PlayStation 5. We heard similar things today in a new Bloomberg report, which mainly covered Sony's struggles in pricing out parts for the upcoming console.
"Separately, Sony plans to release a new version of the PlayStation VR virtual-reality headset, tentatively scheduled after the PlayStation 5 goes on sale," Bloomberg reports, citing anonymous sources familiar with the company's plans. That's all we got from Bloomberg's report today, so if Sony is making a new PSVR headset, it's doing a pretty good job of keeping the big details under wraps.
At the end of the day, it isn't all that shocking to hear that Sony is plotting a new PSVR headset for the PS5. The current iteration of PSVR was something of a surprise success for Sony, and with that in mind, it makes sense that Sony would at least consider a VR headset for its next console.
After all, the PS5 could potentially lend to a better VR experience, given its more powerful hardware. Since Bloomberg's report says that Sony may release this new PSVR sometime after the PS5 launches, it could be quite some time before we get official confirmation of its existence, so prepare for a wait before Sony announces it – if it does at all.