PlayStation 5 might get a PSVR headset of its own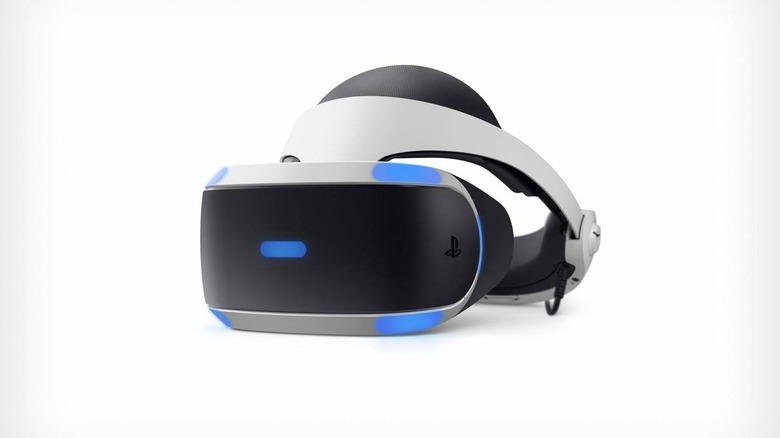 Yesterday, Sony confirmed a lot of new details about the PlayStation 5, perhaps most importantly stating that the console will be out in time for the holiday 2020 season. While Sony has been mostly quiet on its plans for VR in the future, it looks like the PlayStation 5 might have an accompanying next-generation PSVR coming along with it.
So suggests a freshly-uncovered Sony patent that details a new virtual reality headset. The patent was discovered by LetsGoDigital, which explains that Sony first applied for it way back in February, with approval being granted six days ago on October 3rd.
From the images LetsGoDigital published, the next-generation PSVR (if that's what this is) looks a lot like the current-gen PSVR. The major difference between the two headsets is the presence of two cameras on the front of the PSVR at the center of this patent. There's also a camera on the back of the headstrap, and even cameras embedded into the next-gen PlayStation Move controllers.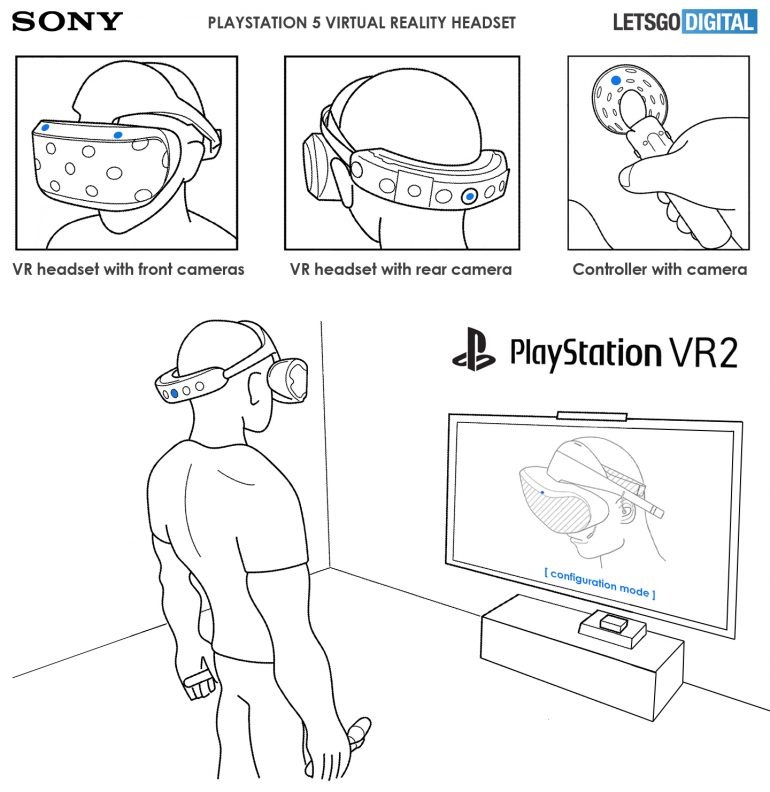 It's unclear if the headset will be capable of standalone tracking or if it'll require an external camera (like the PlayStation Camera that comes bundled with the current PSVR), but it seems that the latter situation is more likely. Regardless, the patent makes it clear that the next-generation PSVR will be better at motion tracking because of those cameras on the headset and the PlayStation Move, but that isn't even the most exciting part about all of this.
Sony's patent also suggests that the PSVR can be used wirelessly over Bluetooth, with the headset outfitted with its own power supply. Those cameras on the front of the device could also be used for a transparent mode that sounds a lot like the Oculus Rift's Passthrough feature, allowing users to view the real world around them with the headset on. Transparent mode could not only be useful for checking your positioning, but also for AR applications.
Obviously, the presence of a patent doesn't mean that a next-gen PSVR is a sure thing, and for now, Sony is keeping quiet on the matter. The only thing it's said so far is that current-gen PSVR headsets will still be compatible with the PlayStation 5, so it won't force users to upgrade just to play their VR games. We'll see if Sony says anything about next-gen VR soon, so stay tuned for that.