Sony Finally Gets Around to Officially Announcing Slim PlayStation 3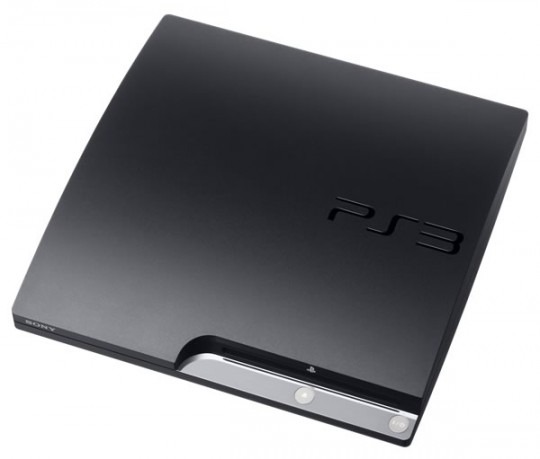 Well, it's "been rumored", it's been "teased", and there's even been "a little bit of a pre-order situation going on over at Kmart," but up until now, Sony has been all but against the thought of a slim PlayStation 3. It looks things are changing though, and for the better. As that Kmart pre-order screen shows us, the slim PS3 will boast a 120GB hard drive, come bundled with a DualShock 3 controller, as well as an HDMI port that supports 1080p high definition.
Today, over at Gamescom in Germany, Kaz Hirai  announced the official details of the PlayStation 3 Slim, much to the excitement of people everywhere. The details break down like this:
It will hit stores in September, be $299, with a 120GB hard drive. We will have further details on the console itself as soon as they happen.
Update: Check out all the Sony PS3 Slim details hereIn other Sony news:
Sony's Home for their PlayStation Network is getting some extra features. Avatars will have more dance moves in their arsenal, throw balls, and drink a shrinking potion.
Over in Europe, Sony is focusing a lot of attention in hopes to get it closer to what is already available in the US. They will get VoucherCards to start, which means an easier way to add Euros (for instance) to your account. VidZone is coming to Norway, Sweden, and other European Territories, which involves streaming music videos. They're also getting a movie download service, which is set to launch in November of this year. The movie download service will hit Germany, UK, France, and others.
Here in the States, the PSP will be getting a Digital Reader this December. And to make sure that you want to get this feature, Sony has teamed up with Marvel to bring you the likes of Spider-Man, X-Men, and the Fantastic Four which will all be available via the PlayStation Network Store. The comics will be able to be downloaded straight to the PSP via the Digital Reader.
MiniS will be for the PSP Go!, and is Sony's answer to Apple's App Store it seems. There will be a 100MB size limit, we assume for the games. The online store, via the PSN, will be launched for the time of the PSP Go!'s launch, which means you can start downloading right from the get-go. Sony says there are a lot of distributors are on board for development: EA has Sudoku.