Sony Ericsson XPERIA X2 Gets WM6.5 Video Demo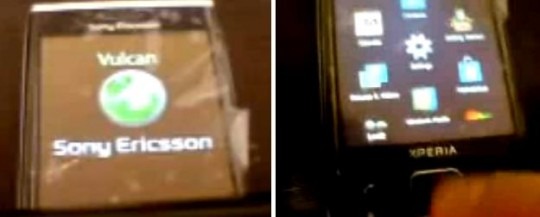 Sony Ericsson's XPERIA X2 has been showing up more and more frequently over the past few weeks, and now there's an almost six minute video of the Windows Mobile 6.5 smartphone in action.  The video – in which the XPERIA X2 is referred to by its internal codename, "Vulcan" – runs through the new Microsoft platform, as well as showing a few glimpses of what looks to be Sony Ericsson's own "Panels" UI.
Video demo after the cut
Still, the general feel of the phone is of a standard, untampered with Windows Mobile 6.5 install, which suggests that this is a development model without the changes Sony Ericsson are likely to make to the production device.  The video only demonstrates the XPERIA X2 in portrait mode; the smartphone also works in landscape, with a pull-out QWERTY keyboard.
The XPERIA X2 is believed to have an 8.1-megapixel autofocus camera, A-GPS and an optical mouse in the center of the D-pad.  While Sony Ericsson themselves are keeping quiet on availability, previous leaks have suggested that the smartphone could be released as early as fall 2009.
[via Gadgety.co.il; thanks David!]